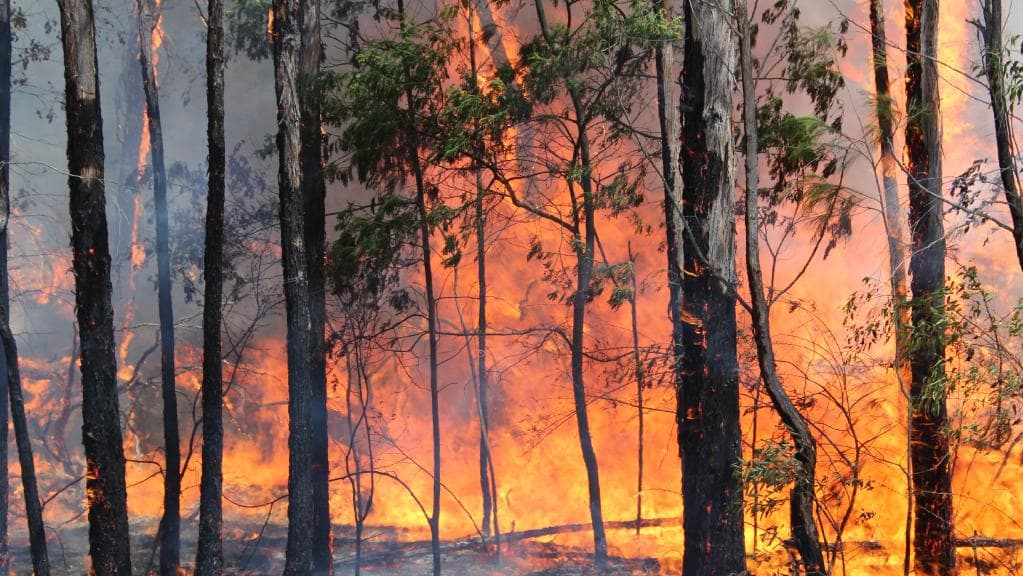 Do Not Let Complacency surprise you when an Emergency strikes
Emergency authorities each year warn of life-threatening complacency towards evacuation plans, and year by year there are many that take the easy way out with the "she will be right mate" attitude, when your life and property are threatened the "she will be right mate" attitude weighs thin.
For example When a ferocious bushfire, fuelled by 50kph winds, powered toward a home anywhere in Queensland the results can be no less then catastrophic and life threatening to you & your family, your home,  neighbours and community at large.
What we do know is:
Residents impacted by recent bushfires in Queensland say they didn't have an evacuation plan — but they do now
QFES says people living near the coast are less likely to be prepared for a bushfire because they think it won't happen to them
The Red Cross says unprepared residents often arrive at evacuation centres with items like hair dryers but not wallets or medication
There is no doubt fire's and Flood's move quickly both and creep up on you with absolutely no warning and a key element in surviving such catastrophes is both being prepared and executing your emergency survival plan early.
The element of surprise means people grab things in a hurry and forgetting the essentials such people often in shock and with no emergency or evacuation plan,  grab two items, which did not include medication, toiletries or clothes.
Often it is the case after fleeing the emergency situation at a evacuation somewhere people then think of what they have left behind , by then it is too late.
Quite simply, surprises do not allow us to think well, under pressure, so wouldn't it be easier having one overnight case with all the essentials already packed, to grab that and go ?
History shows us that the further you move toward the coastline, residents are less likely to have a bushfire plan because people don't think it's going to happen to them, but if  you look more out west ... they're more prepared.
A prepared person is more likely to find the going easier when disaster strikes.
An evacuation plan in action
People with an evacuation plan in a notes app on their phone and an emergency suitcase under her bed; experience shows after spending decades living in areas prone to natural disasters before moving to coastal areas, it is easy to keep in routine on such matters.
With this people  know what was on that list … they don't need to refer to it.
It is then automatic : number one, grab the suitcase; number two, out to the office to grab the financial papers; technology was the next one, and on your way safe and with everything you need.
Emergency kit suggestions:
Hardcopy, digital photos or USB
Insurance papers
Medicare and health insurance cards
Birth certificates, passports
Phone
Prescriptions and medical supplies
Cash, handbag/purse
Underwear
Water bottles, non-perishable food snacks
Toothbrush/paste, deodorant
Chargers for electronic items
Jewellery, small sentimental items
A plan for pets and their food
Know the radio station such as 621 ABC Radio Brisbane and Moreton Bays Home Of Emergency Information 101.5 FM and social media pages ABC Emergency Facebook, ABC 612 Brisbane Facebook and Moreton Bays Home Of Emergency Information Facebook you'll need to follow for more information
Pillowcase Project helping kids prepare
The Red Cross is helping the community be prepared through its Pillowcase Project, which targets children and helps them prepare physically and psychologically for an emergency evacuation.
Children are encouraged to draw items on a pillowcase, then if they have to evacuate, they put the items in the pillowcase and leave.
The program has been delivered to more than 34,000 school children since it started in Australia in 2015 after Hurricane Katrina devastated parts of the United States.
A $330,000 government grant would help the program reach more than 5,000 Queensland children in high-risk coastal cities from Cairns to the Gold Coast.
Queensland is the most disaster-prone state in Australia and young people are impacted all the time ... and every year disasters are getting more intense and more frequent.
The benefit extends beyond the children.
They get to take the pillowcase with them home ... and that message goes home to mum and dad,
There's a lot of research that indicates once children in school have key learnings, they go home and they talk about it and that influences adults to take action."
Wake-up call brings valuable lessons
More than a week after the any fire, communities usually say  it had been a wake-up call not only for the local community but others who believed a bushfire would not happen to them.
Suddenly neighbour's are cleaning out their gutters the next day, people are starting to listen to go, 'Wow, we live in a beautiful part of the world but we are surrounded by this beautiful natural bushland and we're not immune to fires'.
Do not let the next natural disaster strike with a surprise rather let this be the lesson embedded in our mind: having  things packed in a suitcase packed ready to go ...  two changes of clothing, all important  papers and documents, toothbrush, toothpaste, hairbrush, a couple of photographs and any  medication.
Your life and that of your family may depending it.