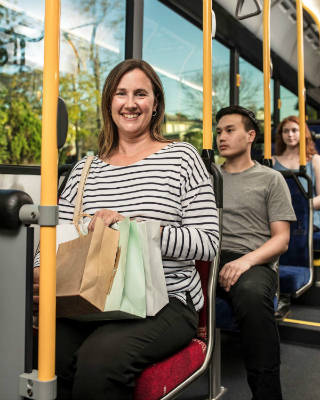 Safety barriers coming for Caboolture buses
Bus driver barriers and anti-shatter window film are on their way for a number of Caboolture buses.
As part of the Palaszczuk Government's Queensland Bus Driver Safety Scheme, Caboolture Bus Lines had applied to have safety barriers installed on their vehicles.
Under the scheme, Queensland companies providing urban buses can apply for 50-50 funding for driver barriers and 100 per cent funding for anti-shatter window film, after consulting their workforce and completing a risk analysis.
State Member for Morayfield Mark Ryan said the eligible buses in the Caboolture region will have them installed by June 2020.
"The Palaszczuk Government is committed to working with industry to improve bus driver safety across the network," Mr Ryan said.
"This investment means that more than 50 per cent of buses in Queensland will have a barrier fitted."
The safety scheme grants were part of a five-point bus driver safety plan announced in June last year allocating up to $3.93 million for driver safety barriers in high-risk areas and $1.54 million for anti-shatter film.