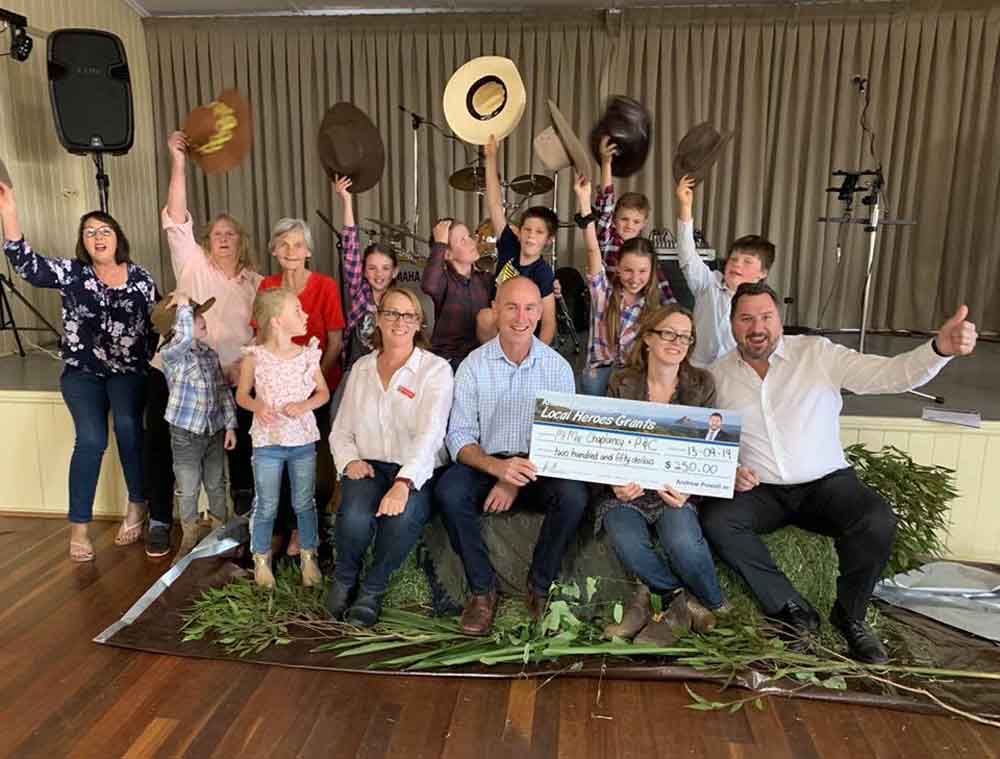 Helping You to Help Others – Local Heroes Round Three Winners Announced
Member for Glass House Andrew Powell has just announced the winners of the third round of his 2019 'Local Heroes' grants. Usually, four grants of $250 are available for individuals or groups in the electorate, four times a year. In this round however, six winners were chosen.
"This isn't the first time I've chosen more than four winners and I suspect it won't be the last. This round had so many fantastic applications and if you applied and didn't win, I'd really encourage you to try again next time. I like to give everyone a shot" said Mr Powell.
In no particular order, the winners are:
Mt Mee Chaplaincy and P&C – the grant will help cover the cost of hall hire as well as a small donation towards the band and bush dance caller for the Mt Mee Community Bush dance on September 13.
Embracia in Woodford – the funds will be used to purchase a flagpole to honour past and present servicemen and women, Jinibara and Aboriginal and Torres Strait Islander peoples.
Beerwah Glasshouse United Football Club – great to see the money going towards purchasing a small junior goal to provide their younger players with improved equipment – it's all about supporting the growth of football in the local area.
Peachester History Committee Inc. – the grant will cover some of the costs of celebrating the opening of the committee's new 'Shed' and 130 year anniversary on the 26th of October.
Safe Haven Community – the funds will assist with spreading the word about Safe Haven Community and allow them to enlist more spare rooms for women and children leaving an abusive relationship who need safe and nurturing temporary accommodation
Eudlo State School P&C – The P&C will be putting their grant towards covering some of the cost of the kids zone entertainment at their annual Car and Bike Show.
"All of these community groups are making a huge difference in their local area each and every day.  I'm pleased to have been able to assist them in continuing their great work through these Local Heroes grants."
"I'm really quite touched by the fact that every single one of these winners has asked for money to further support their local community.  It goes to show how caring folks are in our Glass House neighborhoods."
"$250 sometimes makes all the difference and allows them to host an event, purchase materials, ease financial strain or simply keep on doing what they do."
"The next round doesn't close until Monday 25th November, so head over to my website at http://www.andrewpowell.com.au to apply. You have to be in it to win it!" Mr Powell concluded.