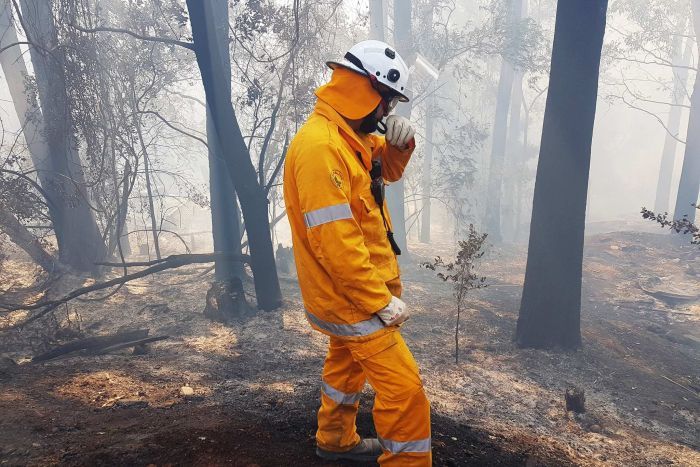 Firefighters gather to honour fallen colleagues
Queensland Fire and Emergency Services (QFES) personnel around the state will today pause to remember the sacrifice and bravery of firefighters killed in the line of duty.
Fire and Emergency Services Minister Craig Crawford said Firefighters Remembrance Day was held annually on the tenth day of the tenth month.
"Today is an opportunity to remember and honour the 53 firefighters who have paid the ultimate sacrifice in the line of duty since 1877," he said.
"As we've seen recently with severe fires around the state, it's evident our firefighters put life and limb on the line to help protect local communities.
"Their commitment and dedication to protecting others is courageous.
"During today's services, we will pause for a minute's silence. I encourage everyone, wherever you are, to take a minute's silence to remember our fallen heroes."
QFES Acting Commissioner Mike Wassing said flags at fire stations across the state would fly at half-mast to honour fallen colleagues.
"Firefighters play a crucial role in emergencies and disasters in Queensland and always go above-and-beyond to serve our communities," Mr Wassing said.
"Today we stand together to commemorate those tragically lost during operations, and to acknowledge the contributions and loyalty our firefighters give to us every day."
Services begin at 10am. Those attending are asked to arrive by 9.45am.
-       Brisbane Region: St Brigid's Church, 78 Musgrave Road, Red Hill;
-       South Eastern Region: Mary Immaculate Catholic Church, 31 Edmund Rice Drive, Ashmore;
-       North Coast Region: Stella Maris Catholic Parish, 2-10 Church Street, Maroochydore;
-       South Western Region: Toowoomba Empire Theatre Church, 54-56 Neil Street, Toowoomba;
-       Central Region: Gladstone Fire and Rescue Station, 1 Charles Street, Gladstone;
-       Northern Region: South Townsville Fire Station, 2-8 Morey Street, South Townsville;
-       Far Northern Region: Mother of Good Counsel Church, 90 Rankin Street, Innisfail.