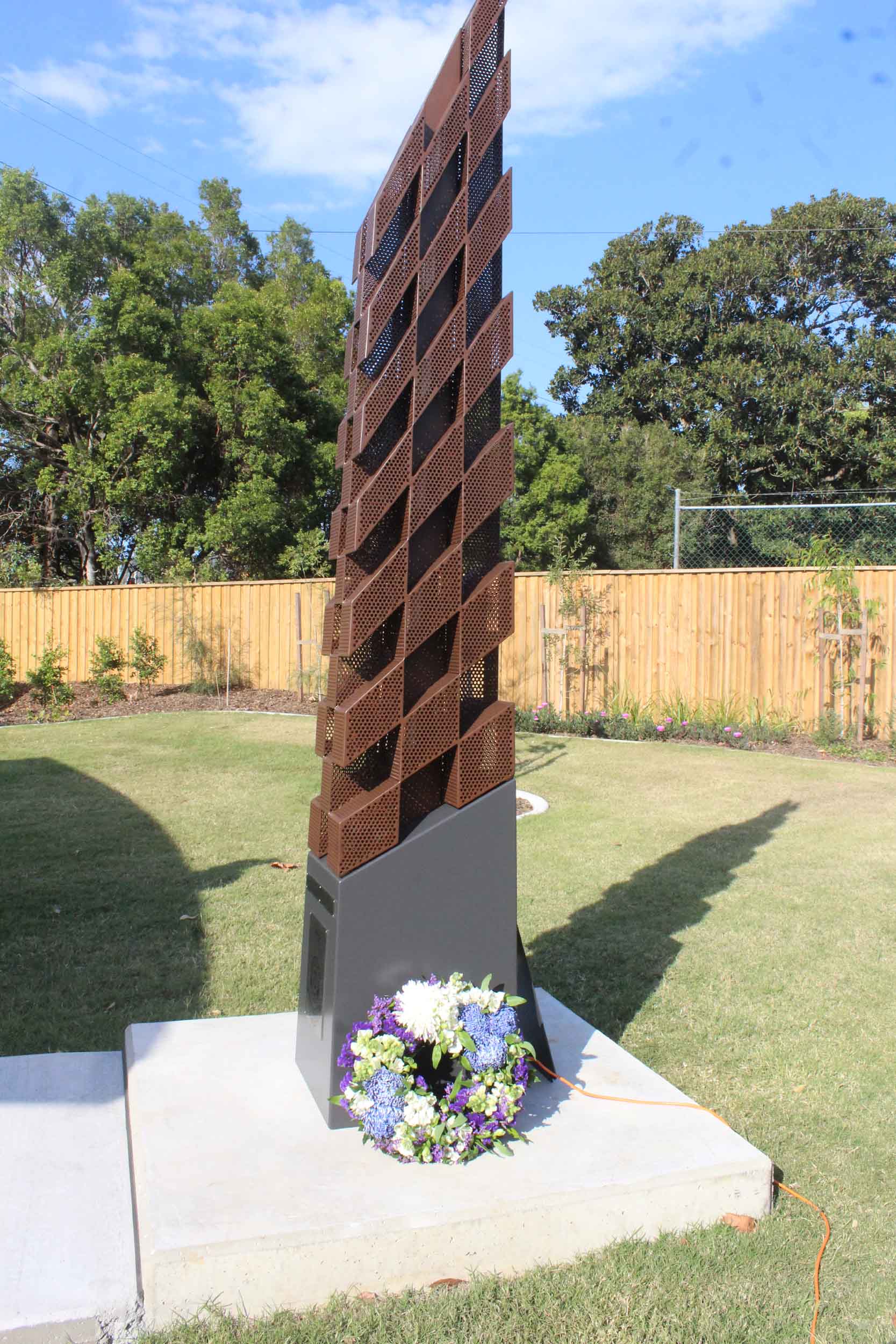 Caboolture Police unveil fitting tribute to fallen colleagues
Minister for Police, and the Member for Morayfield, the Honourable Mark Ryan MP, today joined Commissioner Katarina Carroll in officially unveiling the Police Memorial Garden and Monument at Caboolture Police Station.
The new monument complements the existing memorial to Sergeant Perry Irwin who tragically lost his life in 2003, and whose memorial was moved from the previous Caboolture Station to the new station in May 2019.
A community competition was held to design the new monument and the winning design features a traditional police sillitoe tartan pattern in the layout of the structure to represent all levels of service.
This pattern is then formed into stacked blocks which represent a society built on the basis of each member holding their weight while the layering of the structure creates a dynamic and tactile object, similar to the role of a police officer.
As the QPS paused today to commemorate National Police Remembrance Day, Commissioner Carroll said it was a fitting time for the memorial garden and monument to be unveiled.
"The importance of us as a Service coming together to recognise the greatest sacrifice that can be made by our colleagues cannot be overlooked," Commissioner Carroll said.
"I am so proud of the work that has been done here in Caboolture to honour and remember our fallen colleagues, not just on National Police Remembrance Day, but every day of the year.
"I thank the community for their input in creating such a fitting tribute to Queensland police officers; it is our privilege to serve you."
Minister Ryan said he was honoured to be in attendance for the official unveiling, having seen works progress on the Station, memorial garden and monument over the past few years.
"The hard work of all involved in bringing this concept to life is a testament to the value placed upon the Queensland Police Service," Minister Ryan said.
"This value is not misplaced, and the Queensland Government is so proud of the work done by police officers right across the state, each and every day.
"The local community here has shown its appreciation for the work police do by raising funds for this important Memorial, as did the local Council which donated $10k.
"This reflects the great relationship the Queensland Police Service has built with the people of this local community," the Police Minister said.