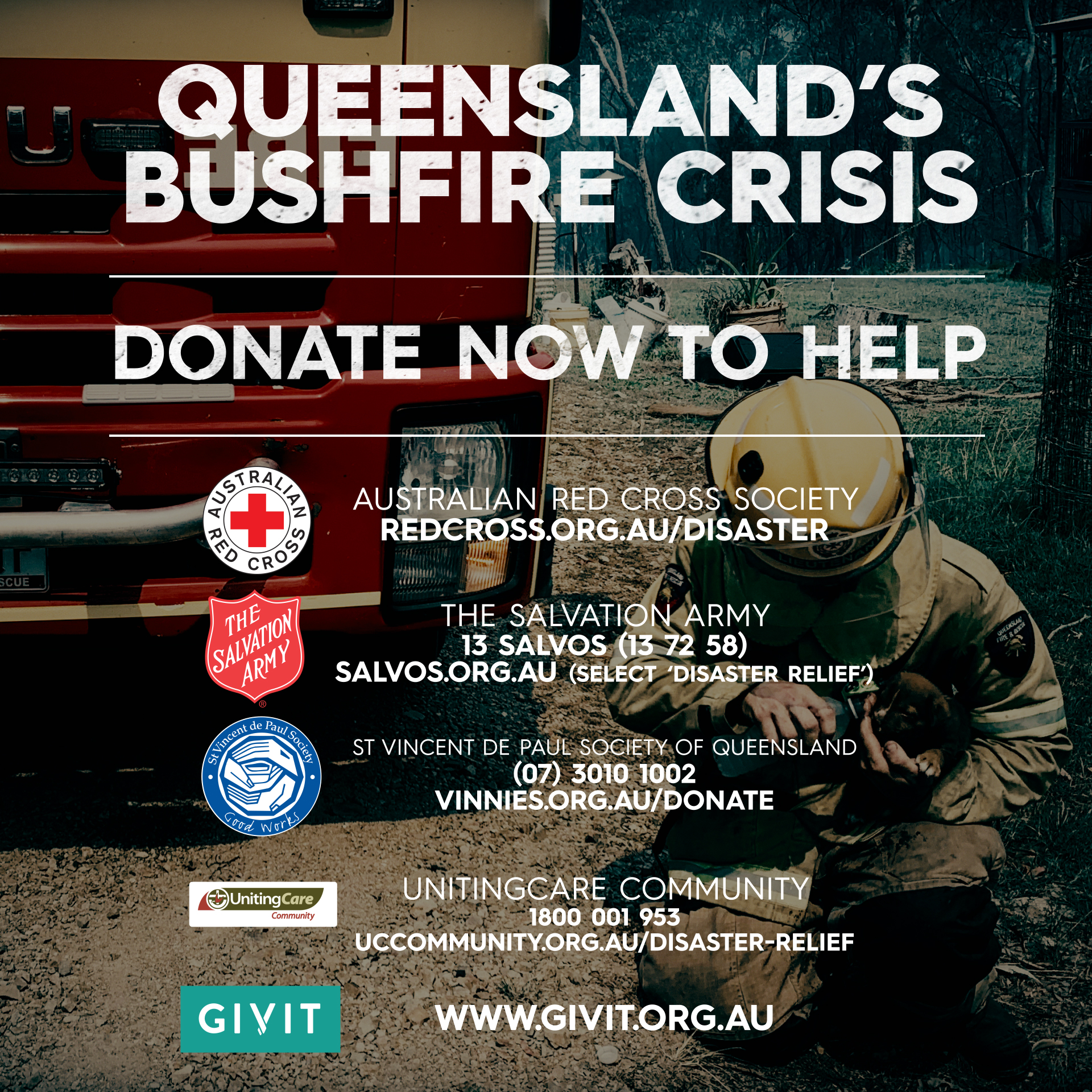 Please donate to help bushfire affected communities
Premier Annastacia Palaszczuk has encouraged Queenslanders to donate to help people affected by the Queensland bushfires.
The Queensland Government has kick-started the financial contributions with $100,000  - $25,000 each to Australian Red Cross, Lifeline Queensland, the Salvation Army and St Vincent de Paul Society Queensland.
Donations can also be made via Givit – www.givit.org.au
"I ask Queenslanders to please give generously to people who've been impacted by these bushfires," Ms Palaszczuk said.
"I thank fire crews, police, emergency authorities, volunteers and support organisations for their outstanding efforts in protecting our communities so far.
"Now it's time to dig deep for people who've lost homes or other property."
Premier Palaszczuk said the generosity of people across the State would be a tangible help for individuals and families in need.
"We need to back our communities across a number of regions impacted by severe bushfires with financial assistance and support services," the Premier said.
"Dozens of fires are still burning across Queensland and the conditions will continue to be dangerous for some time to come," the Premier said.
"We need the public to remain vigilant, report fires early and follow the advice of Queensland Fire and Emergency Services (QFES) and other authorities.
"This is the first time we've experienced conditions like this so early in the season and the bushfire threat will be with us for several months."
For more information on how to help, visit https://www.qld.gov.au/emergency/emergencies-services/help-disaster
www.salvos.org.au (select "Disaster Relief)
Lifeline Queensland 1800 961 881