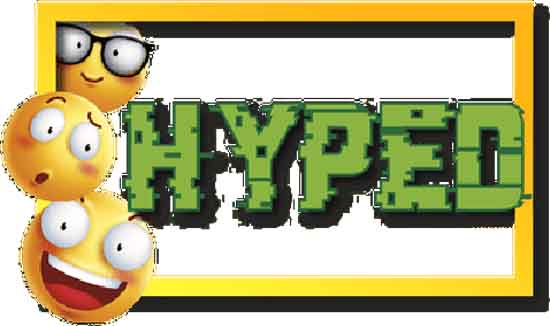 Groundbreaking Production House To Debut New Live Interactive Children's Show
Ground-breaking Gold Coast based production house, Wild Dreamer Productions​ is set to debut a brand new live and interactive children's show.
Hyped!!​​ is the brainchild of seasoned Gold Coast entertainers, Barbara Prestia, Chantal Bryan and Toni Melrose, and aims to deliver positive and collaborative messages via an interactive "game show" style format.
Featuring a host and two "host helpers", Hyped!! is geared towards young children, and intends to explore topics such as big problems and small problems, teamwork and how working together can be so much fun.
"Hyped!! is designed to be light and happy, creating a sense of unity, whilst equipping students with the tools to help them build resilience in our constantly changing world," said co-creator and writer, Ms Prestia.
"The show is geared towards Prep to Grade 3 aged children, but can also be formulated for older primary grades if schools are interested in this option in the future."
"The intention is to present Hyped!! as an incursion at primary schools throughout South-East Queensland, before touring the production to all schools around Australia."
Aarti Bajaj, the founder and creative director of Wild Dreamer Productions, and producer of stage spectacular MEERA which debuted on the Gold Coast last year before touring to New Zealand in May this year, is committed to providing a platform to various creative minds and professionals from all over the world.
"The primary vision and ethos of Wild Dreamer Productions is to create a space where anyone can come and build their talents, with the help of seasoned and local professionals," said Ms Bajaj.
A collaborative project, Ms Bajaj also engaged holistic psychologist, Monica Pema to offer professional insight during Hyped!!'s creative process.
"Hyped! was created after thorough research in to various problems that little minds are facing today," said Ms Pema.
"The show's creatives have taken a fun and inclusive approach to deliver important messages to audiences."
Apart from Wild Dreamer Productions, Ms Bajaj will soon launch international creative arts collective, 9 Expressions later this year.
"I intend to create a platform where I can give different artists the opportunity where they don't need a profile to share their talent - if they have talent, I will bring the platform to them," said Ms Bajaj.
The live and interactive children's show, Hyped!! will launch on the 12th of September at St Hilda's School on the Gold Coast.
Learn more about this exclusive production here:
https://wilddreamerproductions.com