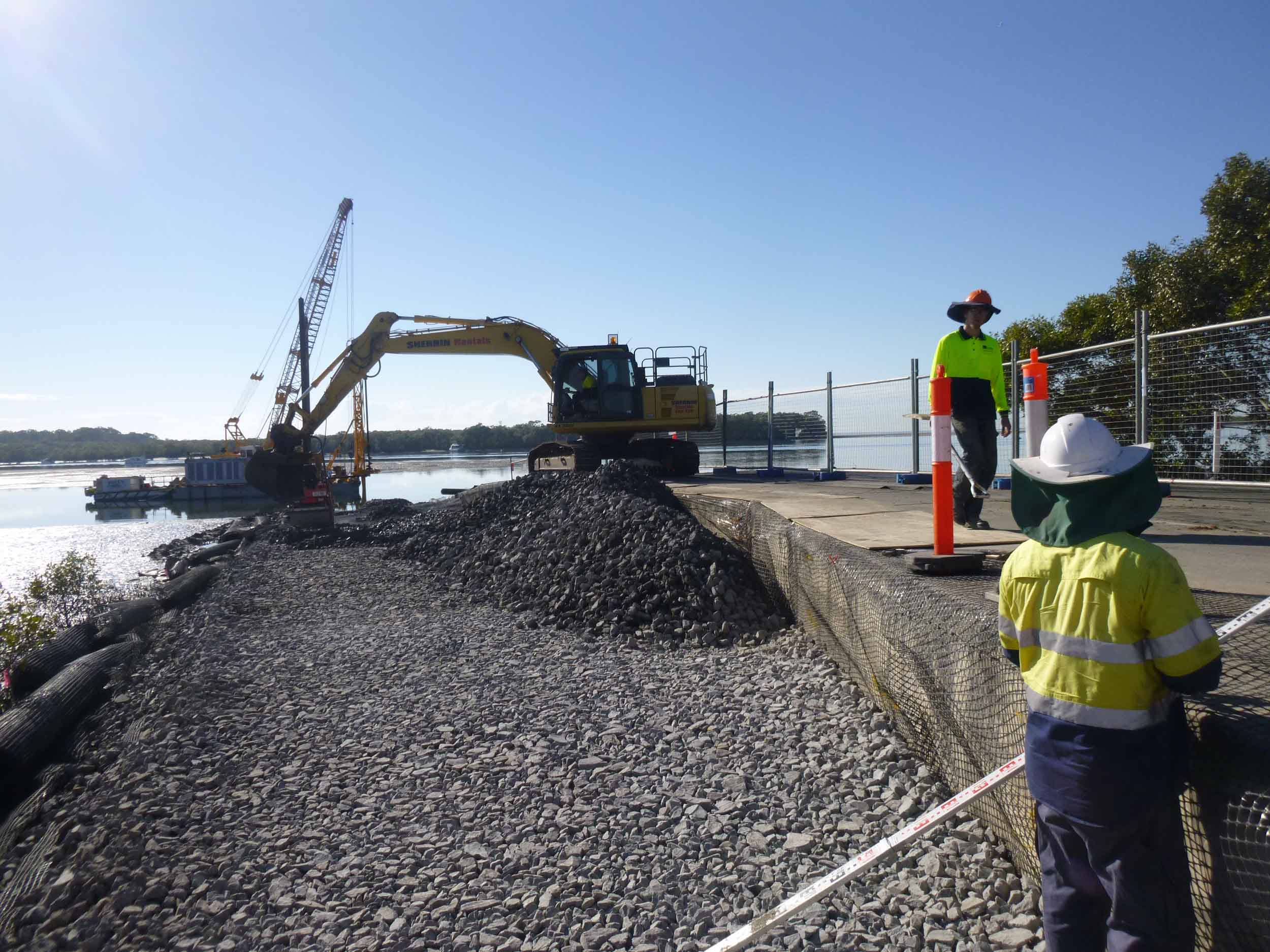 Burpengary Boat Ramp Set to Re-Open in Weeks
The newly-widened Uhlmann Road boat ramp in Burpengary East will be fully operational within three weeks, said Chris Whiting.
Work is nearly finished on the upstream boat ramp lane boat ramp upgrade that includes a new heavy duty reinforced concrete slab.
"It's a real milestone in this long –awaited project to have the full width of the boat ramp finished and open to the public," said Chris Whiting.
"Once these works are complete, the new lane will be opened to users and works on the downstream floating walkway lane will commence.
"Completion of the overall project is on track for late 2019.
"I want to thank Graeme Cooney and Mobile Conveying Services for contributing to the boat ramp upgrade.
"Mobile Conveying Services is based at the boat ramp and manufactures mobile conveyer belt appliances as well as a range of other manufactured marine-based products.
"The company employs up to 40 local manufacturing workers, and I want to do everything I can to keep local jobs in the manufacturing sector.
"For those tradies and contractors who like to know about these things, we've utilised an innovative new placement methodology featuring a conveyor rather than a pump.
"This creates a stiffer 50 MPa concrete mix and reduces segregation and means this boat ramp can cope with the heaviest of loads," Chris Whiting said.