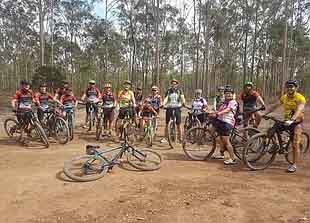 3rd Anniversary for Local Hero Grants in Nanango Electorate
Round Nine of Deb Frecklington's Local Hero Grants will celebrate the 3rd anniversary of the popular local grants program.
Mrs Frecklington said she started her Local Hero Grants in August 2016, and over the past three years, $8,000 has been invested back into the community.
"These are great small grants which have so far helped more than 24 local community groups and individuals across the Nanango Electorate to achieve projects and attend representative events," Deb said.
"A great example is the South Burnett Mountain Bike Club who were successful with their application in the March round and used the funds to help take club members to the recent MTBA National School Championships.
"Club President Jason Wyeth has let me know that out of 97 schools competing at the championships, the Kingaroy State High School team came 7th overall, which is a massive achievement. It was great to be able to support the Club, students and families and I'd like to congratulate them on representing our region with such a terrific result.
"The next round of my Local Hero Grants is now open with applications closing 31 August.
"Grants are up to $250 and I'm encouraging groups to get their applications in as soon as possible," Deb said.
If you would like to apply, please go to the website at www.debfrecklington.com.au or contact the Nanango Electorate office on 4190 7100 for the guidelines.