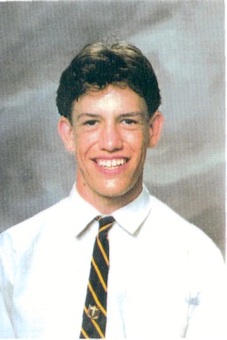 Tyson Evans Youth Art Scholarship
Rising artists in the Moreton Bay Region are encouraged to apply online by June 30 for the 2019 Tyson Evans Scholarship and exhibition.
The $3,000 Tyson Evans Scholarship is open to young artists aged between 12 and 18 who live in the Moreton Bay Regional Council area or attend school in the region.
Moreton Bay Regional Council Acting Mayor Mike Charlton said the scholarship assists recipients to cover the costs of studying art and is named in memory of Tyson Evans.
"Tyson Evans was an immensely talented local artist who died in an accident in 1997 before his burgeoning career could take full flight," the Acting Mayor said.
"The Tyson Evans Scholarship recognises the potential of young artists in the Moreton Bay Region and provides winners with financial assistance to help advance their artistic studies.
"We have a tremendous depth of talent here in our region and this scholarship gives encouragement to other young people in their artistic careers."
First prize is a $2000 bursary, with two runners-up bursaries worth $500 bursaries for a student in grades 7 - 9 and for a student in grade 10 - 12.
The winners will be announced at the official opening at Redcliffe Art Gallery on Friday 9 August 2019 and an exhibition of works entered into the competition will be on display at the gallery from Saturday 30 August 2019.
For more information on how to enter go to www.moretonbay.qld.gov.au/Galleries-Museums/Get-Involved/Artist-Opportunities/Tyson-Evans-Scholarship