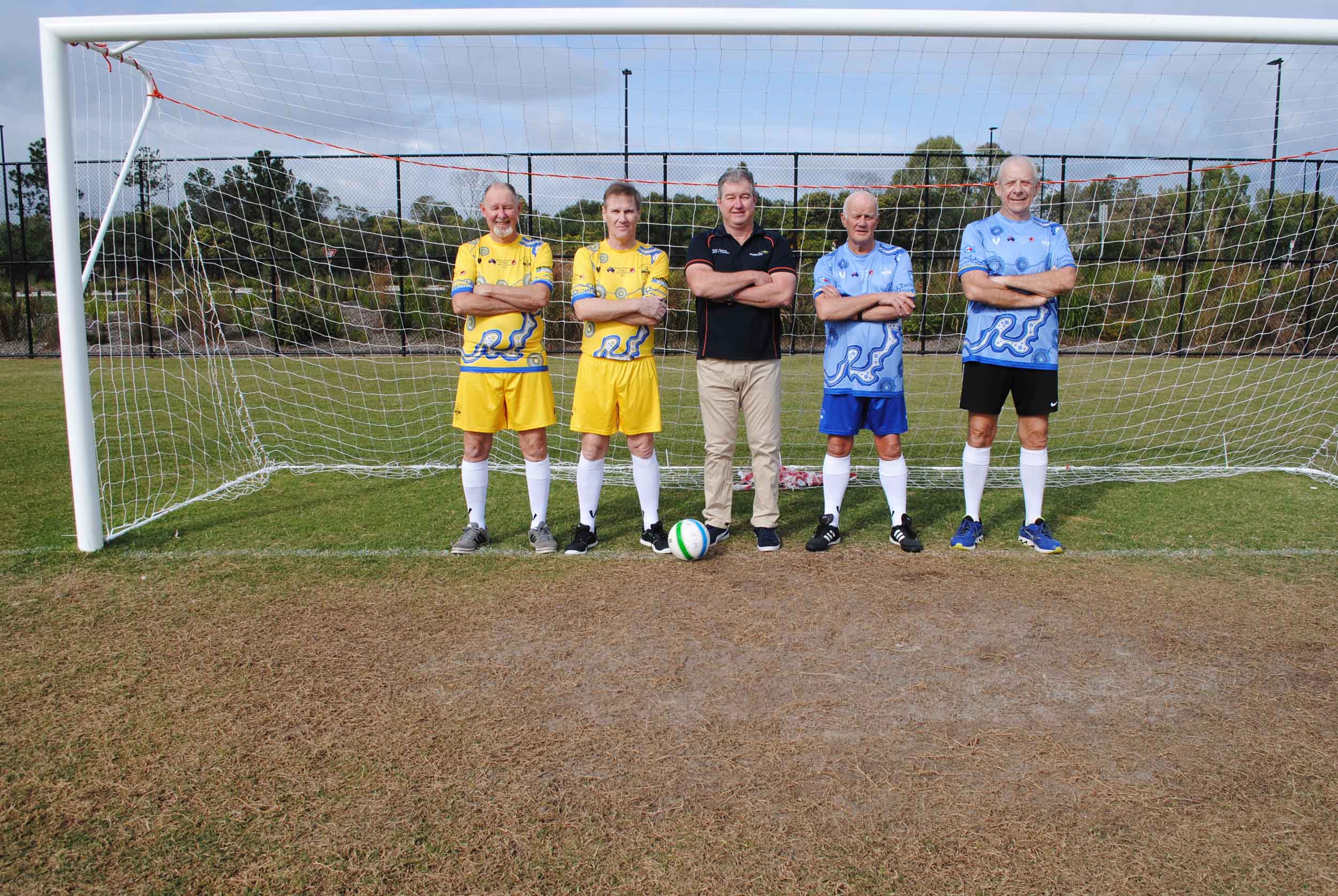 Seniors kicking goals at Moreton Bay Central Sports Complex
Are you a senior who's tired of being told to sit on the bench? Want to get back on the field and kick some goals? Then Moreton Bay Regional Council wants you on our team!
Starting August 1, people aged 50 and over will have the chance to participate in weekly 'walking football' competitions.
Spokesperson for Parks, Recreation and Sport Cr Koliana Winchester said Council had teamed up with Walking Football Brisbane to make this happen at the region's world-class soccer precinct: Moreton Bay Central Sports Complex.
"Unlike regular soccer, Walking Football is a low-impact team sport which doesn't require running or contact between players," she said.
"This is a fantastic low-cost initiative designed to improve fitness levels among older people and help build social connectedness, which is great.
"Next month is Queensland Seniors Week and I can't think of a better way for seniors in our community to get energised and motivated than through this new activity as part of the celebrations."
The initiative will be delivered through council's awarding winning Healthy & Active Moreton program.
Division 2 Councillor Peter Flannery said developing quality sporting infrastructure provided far-reaching benefits to the community.
"We have invested more than $30 million in sporting infrastructure in the northern part of our region in the last few months alone," Cr Flannery said.
"When you have reliable sporting infrastructure you can inspire the community to get active and also attract clubs to start up new initiatives like Walking Football."
Walking Football Brisbane president Alan Templeton echoed Cr Flannery's sentiments.
"Moreton Bay Central Sports Complex is as good as anything else we've played on," Mr Templeton said.
"It truly is a great venue with many options available for us seniors to play walking football.
"Playing walking football offers so many benefits like great mateship, and an active and social lifestyle among many others.
"We have found people who play walking football are generally much happier, healthier, more social and a lot more confident."
Walking Football kicks off on Thursday 1 August. To register and find out more head to:  www.mbrc.qld.gov.au/healthy-active and search, walking football.
Council's Healthy Active Moreton program, which offers an exciting range of fitness, recreation and sporting activities and workshops took out the State's Parks and Leisure Australia Community Based Initiative of the Year award for the Healthy & Active Moreton Club Support Initiative in May.
Photo above : Councillor Peter Flannery with Alan Templeton (left), Bob Kerr, Geoffrey Steedman and Nigel Cank at Moreton Bay Central Sports Complex.