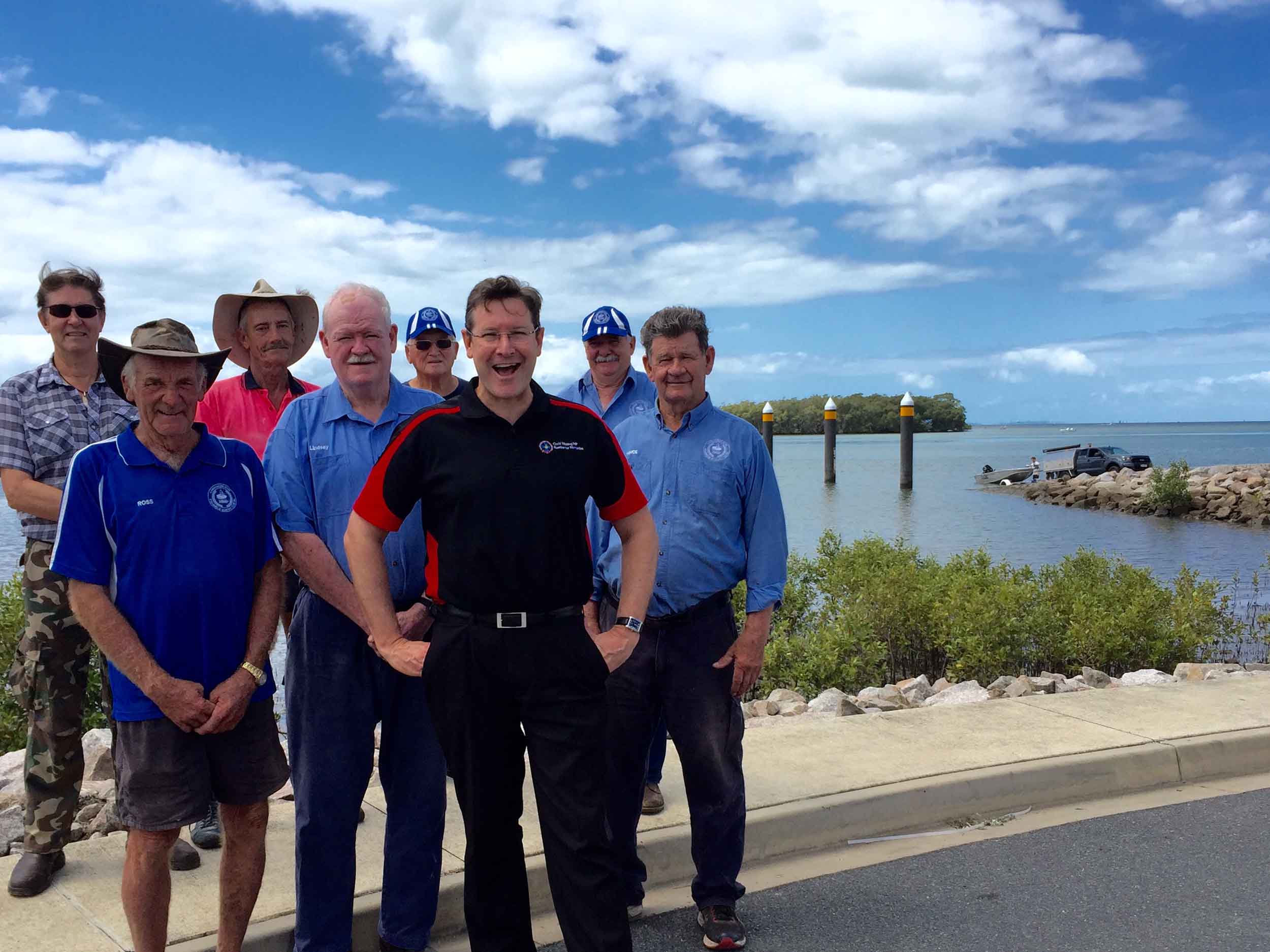 Securing Local Jobs with Boat Ramp Upgrade
The Palaszczuk Government will help secure 30 to 40 local jobs at a local marine manufacturer by the upgrade of the boat ramp on the Caboolture River at the end of Uhlmann Road
Mobile Conveying Services is based at the boat ramp and manufactures mobile conveyer belt appliances as well as a range of other manufactured marine-based products.
"This $800,000 upgrade is crucial as the company employs up to 40 local manufacturing workers, and I want to do everything I can to keep local jobs in the manufacturing sector," said Chris Whiting MP.
"A widened and enlarged ramp means they can manufacture and launch a bigger range of even larger marine infrastructure right here in Burpengary East.
"There will also be a pontoon for recreational boaties to securely tie up their vessels after launch.
"I have been pushing for this project for many years as both local MP and Councillor.  The lobbying to get the pontoon installed started the day we opened the previous upgrade to the boat ramp, said Chris Whiting.
Queensland-based business SkillCentred Construction has been awarded the contract to design and construct the pontoon walkway and widen the existing boat ramp.  The contractor will be on site in July, with construction due to be completed by late 2019, weather permitting.  During construction part of the boat ramp will be closed.
The Department of Transport and Main Roads had been working closely with Conveying Services as the company holds the lease for the boat ramp and is contributing financially to the upgrade.
Chris Whiting said he has requested the Department liaise closely with the Caboolture River Fishing and Boating Club to make sure the design suits the needs of our recreational fishers.
"We have a great lifestyle in Burpengary East, and the upgraded boat ramp facilities on Uhlmann Road will allow easier and safer fishing and boating for all our local residents," said Chris Whiting.