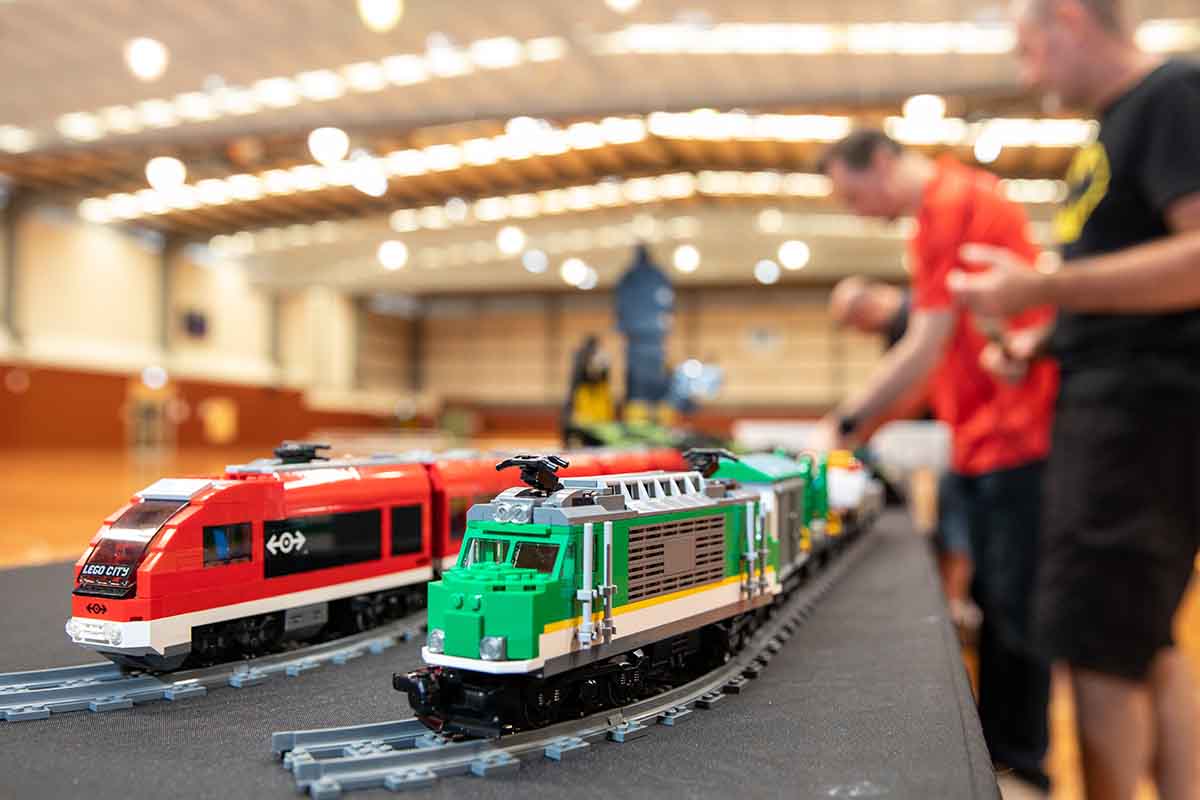 Lego fan group locked-in for MSEC opening
After a sold-out Lego fan expo at the Morayfield Sports and Events Centre (MSEC) earlier this year, BrisBricks has now confirmed it will be joining a star-studded list of sports groups at the facility's grand opening event this Saturday, 20 July.
The facility has more than doubled in size after a $7.8 million overhaul and the grand opening event is not to be missed.
BrisBricks will bring some of its most impressive displays including the Apocalypse City set from the Lego Movie 2, custom fire trucks and iconic Star Wars sets.
And back by popular demand, BrisBricks will also have interactive play tables on the day where Lego fans of all ages and abilities can get hands-on with the world's most popular toy.
BrisBricks Event Coordinator Troy Aspden said the team was delighted to be making an appearance at the MSEC opening event after the success of the Morayfield Lego Expo earlier this year in the original MSEC building.
"That was the first time we used MSEC as a venue and it was a raging success," Troy said.
"We're planning on coming back next year to MSEC and making the most of this fantastic new expanded space for an even bigger expo."
Joining BrisBricks at the MSEC opening event are the Queensland Firebirds and Brisbane Bullets,  both hosting free skills clinics for ages 5-12 and 13-17 across the day.
Mayor Allan Sutherland said Caitlyn Nevins and Abi Latu-Meafou from the Queensland Firebirds were confirmed, with rumours running wild about which big names from the Brisbane Bullets would also join the grand opening event.
"If your kids are contemplating joining their local netball or basket club, this is their chance to meet some of the most inspirational players in the region and test-out their skills in a supportive environment," Cr Sutherland said.
"Plus, it's free! As a father myself, I know how difficult and costly it can be to find the right sport for your kids.
"Free skills clinics like those being hosted by the Queensland Firebirds and Brisbane Bullets at the MSEC grand opening event provide a fantastic opportunity for kids to try something new without the usual hip-pocket pinch for their parents!
"Places are limited and time is running out, so jump onto council's website today to secure a spot."
There will also be plenty of other free activities on the day for the kids including an inflatable obstacle course, a high-energy activity by Australian Futsal and a Red Dragon Martial Arts Lion Dance.
For more information on the event and to secure a spot in the skills clinics, visit council's website at www.moretonbay.qld.gov.au/Events/Grand-Opening-Morayfield-Sport-Events-Centre