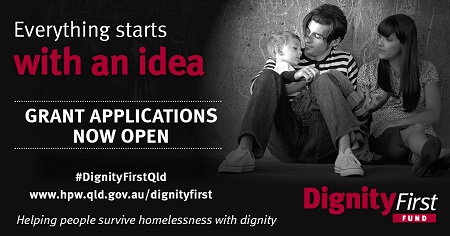 Dignity First Grant Applications Open Now
Chris Whiting has called on community organisations in Deception Bay and North Lakes to think about how they can help out the homeless in our community through innovative projects
Chris Whiting said they can get funds from the Dignity First Fund for projects or services that helps homeless Queenslanders get through it with dignity.
"Many of our community organisations are doing good work to help people who are homeless," said Chris Whiting.
"Here's a Palaszczuk Government program to help support these groups continue that work.
"The Dignity First Fund is a $2.5 million grant program open to community organisations to deliver innovative services or projects that focus on people experiencing homelessness or under threat of becoming homeless.
"In the past the program has funded projects such as shower vans for Orange Sky Laundry, a mobile barber shop and mobile coffee vans that train and employ young people," said Chris Whiting.
Applications for funding up to $150,000 are open until 16 August 2019.  Visit www.bit.ly/DignityFirst for more details.