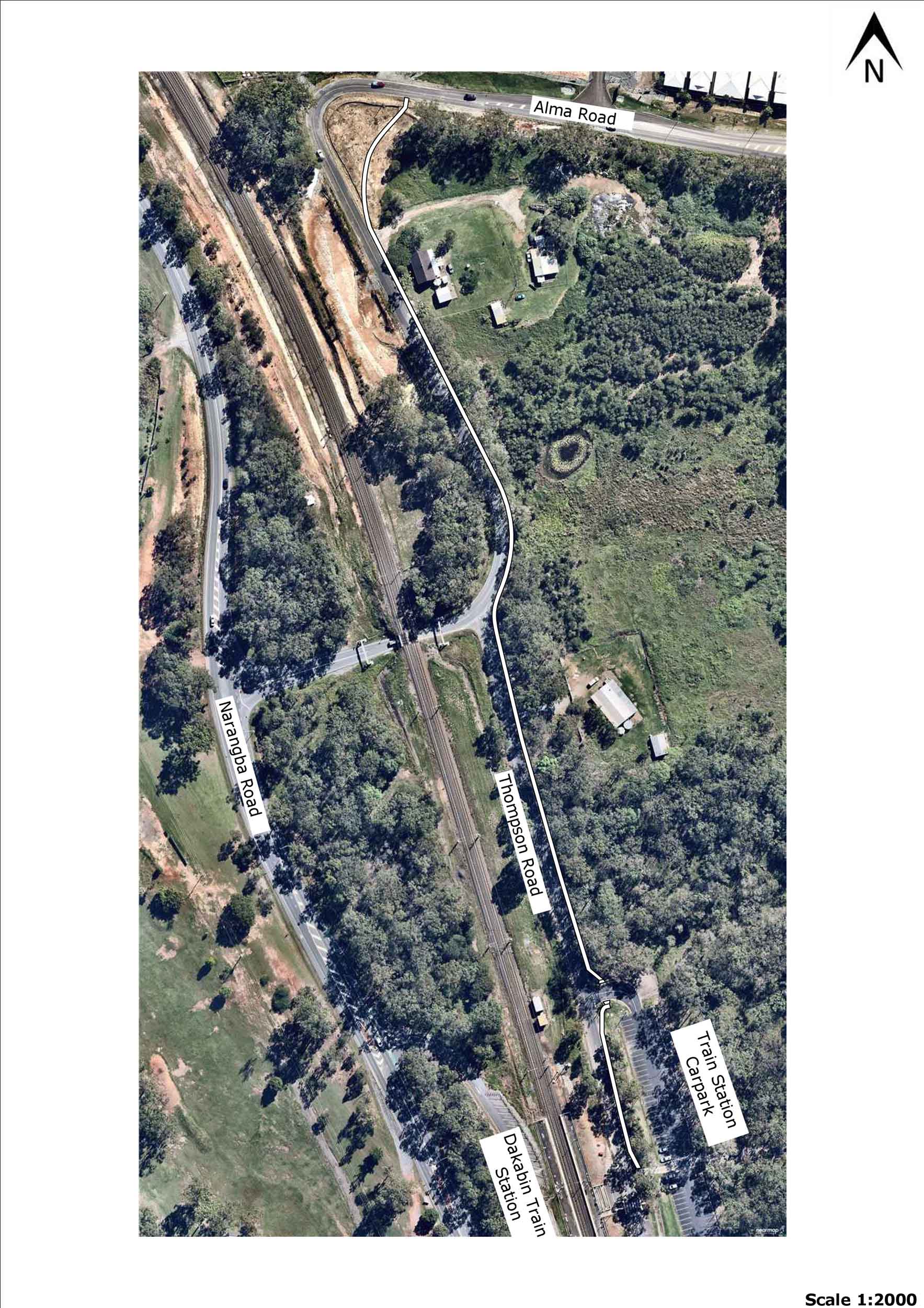 Pathway to help protect commuter safety in Dakabin
Construction is expected to begin later this month on a temporary pathway beside a hazardous stretch of road in Dakabin, with the aim of making it safer for people to walk to and from the Dakabin Train Station.
The temporary pathway will stretch for about 600 metres around the corner of Alma Road, starting opposite the entrance to the Vidorra residential community, and extending along Thompson Road to the Dakabin Train Station.
Council Spokesperson for Asset Maintenance and Construction, Adam Hain, said the temporary pathway was an interim safety measure until the bend in Alma Road is upgraded by Linzen Group, the developers of the neighbouring residential development currently under construction, and known as 'Dakabin Crossing'.
"Council is putting together plans for major road and pathway upgrades in this area in the future," Cr Hain said.
"We will be lowering the speed limit along this stretch of Alma Road and Thompson Road to 40km per hour to ensure the safety of crossing pedestrians."
Councillor for Division 7 Denise Sims welcomed the news.
"We know that commuters are parking along the sides of Alma Road and Thompson Road, as well as in the surrounding area, and walking on the road itself as they travel to and from the station," Cr Sims said.
"Vegetation makes it hard to see people crossing Alma Road as drivers come around the corner of Alma heading towards Thompson Road.  We will be trimming the vegetation back to make it safer to cross."
"Our priority is to ensure the safety of people walking to and from the Dakabin Train Station in the interim, ahead of major road and pathway upgrades which have been flagged for this area in the near future."