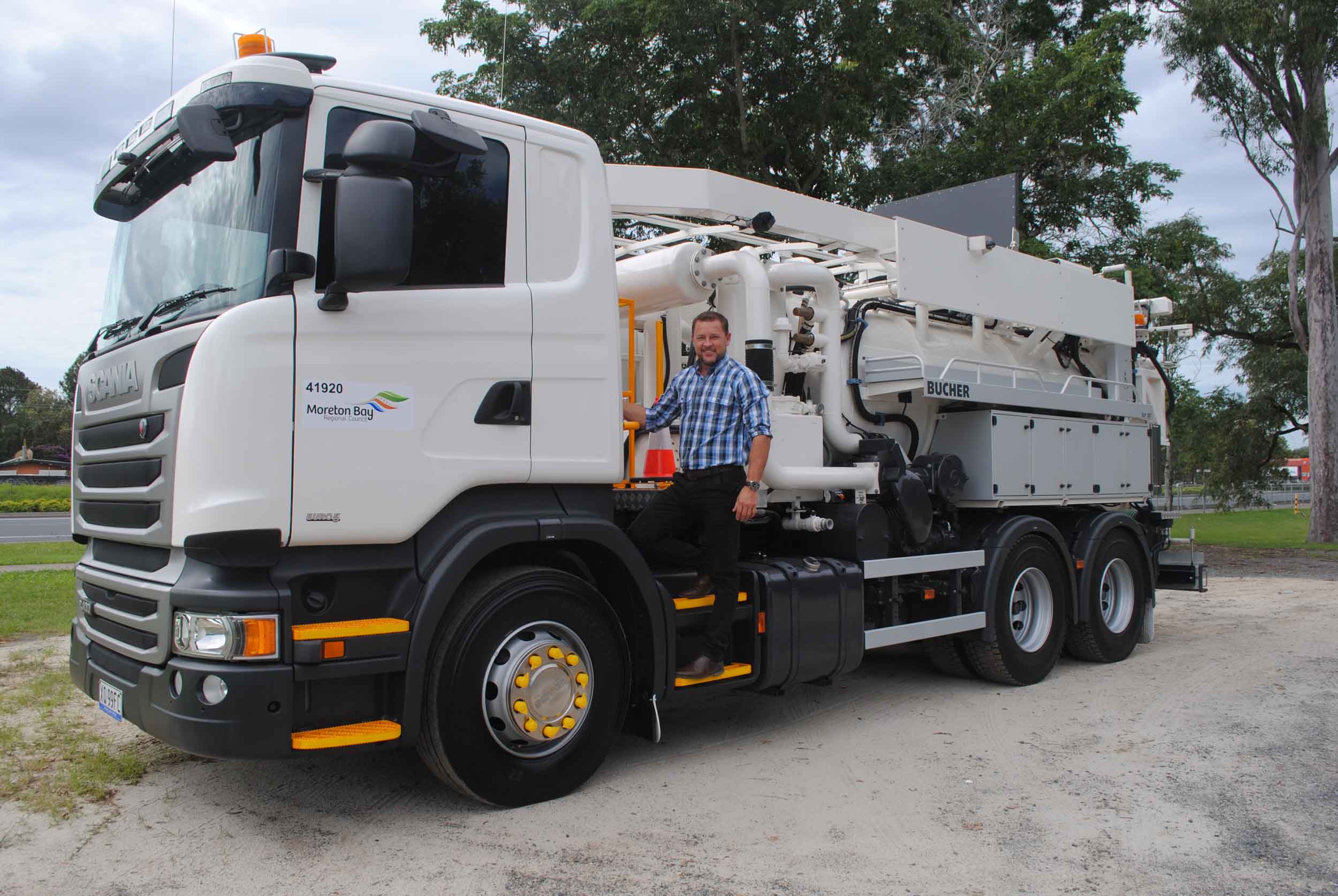 New water jet machine for Moreton Bay Regional Council
It can pump 333litres of water per minute via an 180metre hose. Called a jet rodder vaccum truck, it's Moreton Bay Regional Council's latest machinery and will help crews to maintain thousands of kilometres of stormwater network across the region.
"Clogged stormwater drains are dangerous and can pose a flood risk especially in our region where we are prone to severe weather events," Spokesperson for Asset Construction and Maintenance Councillor Adam Hain said.
"This new piece of equipment will assist our crews to effectively and efficiently clean our stormwater drains so there isn't a build-up of debris.
Worth $750,000 the truck also comes equipped with various root cutting and flushing nozzles.
"The jet rodder will work in conjunction with our CCTV camera inspection vans, which detect what's accumulated in our stormwater network.
Councillor Hain said Council had previously sourced the works externally to manage the region's stormwater network.
"Now we've got this new jet rodder on site, we can access it anytime and target areas with greater ease anywhere in our region," he said.
"Another plus it's a cost effective measure especially when our crews are inspecting and cleaning the stormwater network on a daily basis."