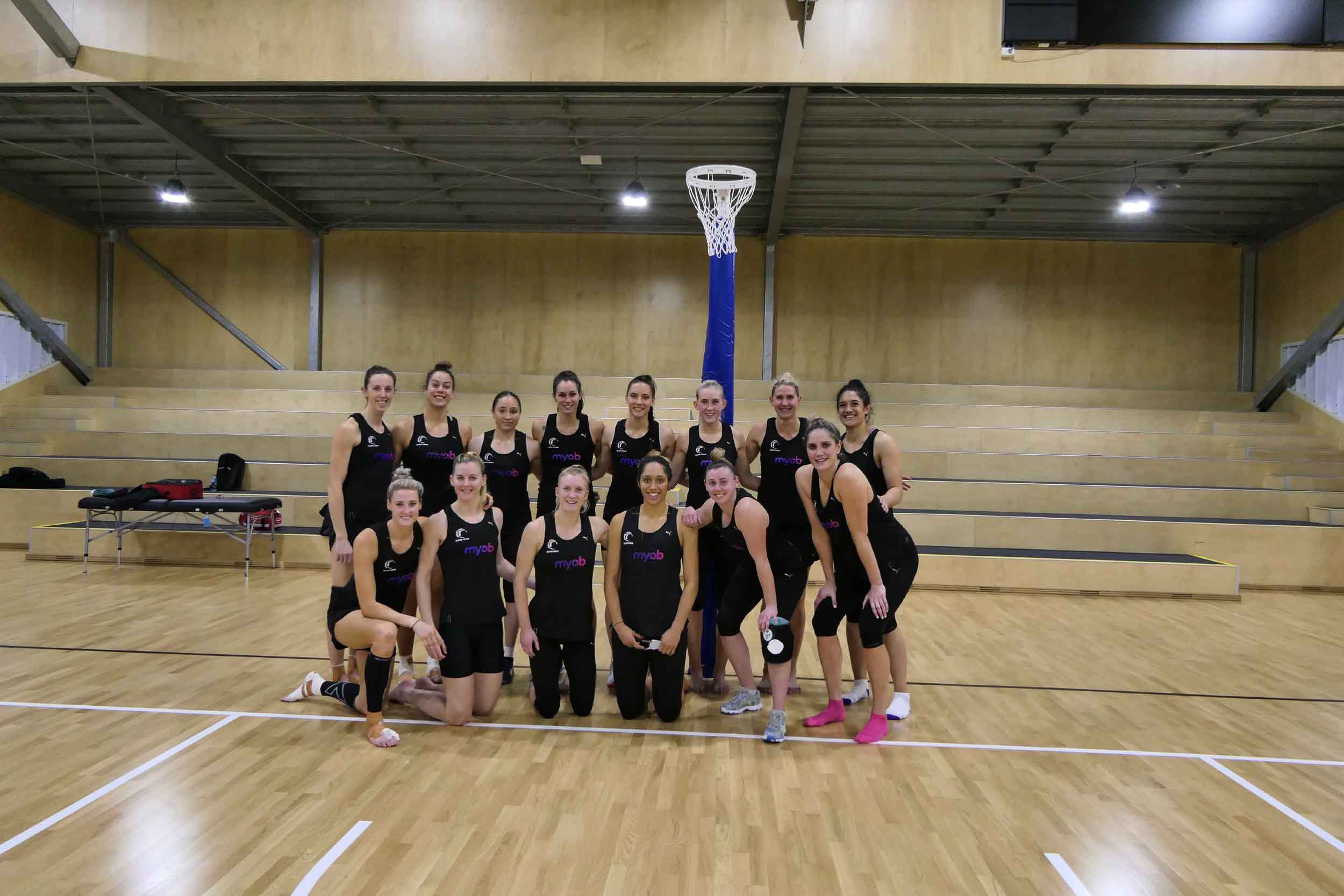 Netball World Cup competitors put new courts to the test
Overnight New Zealand's National Netball team, the Silver Ferns, put the $7.8 million newly revamped Morayfield Sports and Events Centre (MSEC) to the test ahead of the facility's grand opening in July.
Councillor for Division 12 Adrian Raedel said the Silver Ferns took to the new courts at MSEC last night for an intensive training session ahead of the 2019 Netball World Cup in Liverpool in July.
"We were contacted by Queensland Netball late last week after a shortage of training space on the Sunshine Coast meant the Silver Ferns needed to look for other options," Cr Raedel said.
"Lucky for them, our new courts at MSEC had just been finished and what better way to test them out before our grand opening than throwing a world-class netball team at them?
"The feedback has been excellent!"
Councillor Raedel said the grand opening event for the newly revamped facility would take place from 10am-1pm on Saturday, 20 July and would feature free coaching clinics with the Brisbane Bullets and Queensland Firebirds.
"Places are limited in the free coaching clinics, so secure your place when bookings open on council's website on Friday, 21 June," Cr Raedel said.
"Australian Futsal will host a high-energy activity to test your footwork and targeting skills.
"If you still have energy to burn, there will also be an inflatable obstacle course.
"And if that doesn't get your heart racing, the grand opening will also see a Red Dragon Martial Arts Lion Dance and meet-and-greets with sports stars."
Lucky door prizes will be drawn following the official opening, so make sure you're there before 11am to get your entry into the draw.
Acting Mayor Mike Charlton said the $7.8 million overhaul of MSEC more than doubled the facility's size and was another great example of council's sustained investment in sporting infrastructure.
"Just in the last seven years alone we've invested more than $220 million into facilities just like MSEC," Cr Charlton said.
"That gives local clubs a place to train and call home, all while attracting major sporting events to the region which boost the local economy."
For more information on the MSEC Grand Opening on Saturday, 20 July visit council's website at www.moretonbay.qld.gov.au/Events/Grand-Opening-Morayfield-Sport-Events-Centre