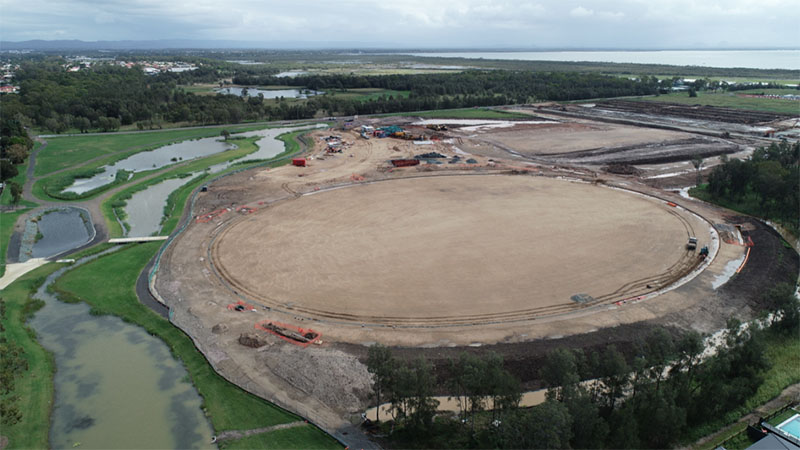 Multimillion clubhouse tender for Moreton Bay AFL precinct
The region's newest sports destination and home of the Redcliffe Tigers is building momentum after Moreton Bay Regional Council announced a multimillion tender for the construction of a clubhouse.
At its coordination committee meeting this week council awarded a $2.23 million tender to construct the next stage of the Nathan Road AFL sporting precinct.
Division 5 Councillor James Houghton said the new clubhouse would consist of three separate buildings taking in a clubroom, office space, storage, first aid room, timekeepers/scorers box and amenities for both players and umpires as well as two unisex changerooms.
"It's exciting news for our mighty Tigers and a huge step towards creating another economic generator for our region," he said.
"We're already seeing major sporting precincts like Dolphin Stadium pay off for our region, attracting big-name fixtures, creating jobs for locals and injecting millions into local businesses, sporting clubs and hotels - and the Nathan Road sporting precinct will be no different.
"The facility will help unlock new opportunities for our region and host high quality fixtures of a state and national calibre.
"With construction crews already working on the new fields, this announcement demonstrates we're well on our way to delivering a high quality football facility right in the heart of Moreton Bay.
"I have no doubt it'll be a proud day for the players, the club, council and the entire community when this facility opens for the Tigers to take to the field next year."
Redcliffe Tigers' Club spokesman Steve Brown said excitement was building within the club following the tender announcement.
"This project is a long time coming and we are looking forward to seeing it all unfold," Mr Brown said.
"From seeing the area taking shape to the construction of the facility in coming weeks, we plan to welcome new players to our club in the future as our membership grows.
"It's great news for the club and the community as a whole."
Works are expected to kick off end of the month and take 27 weeks to complete, weather permitting.