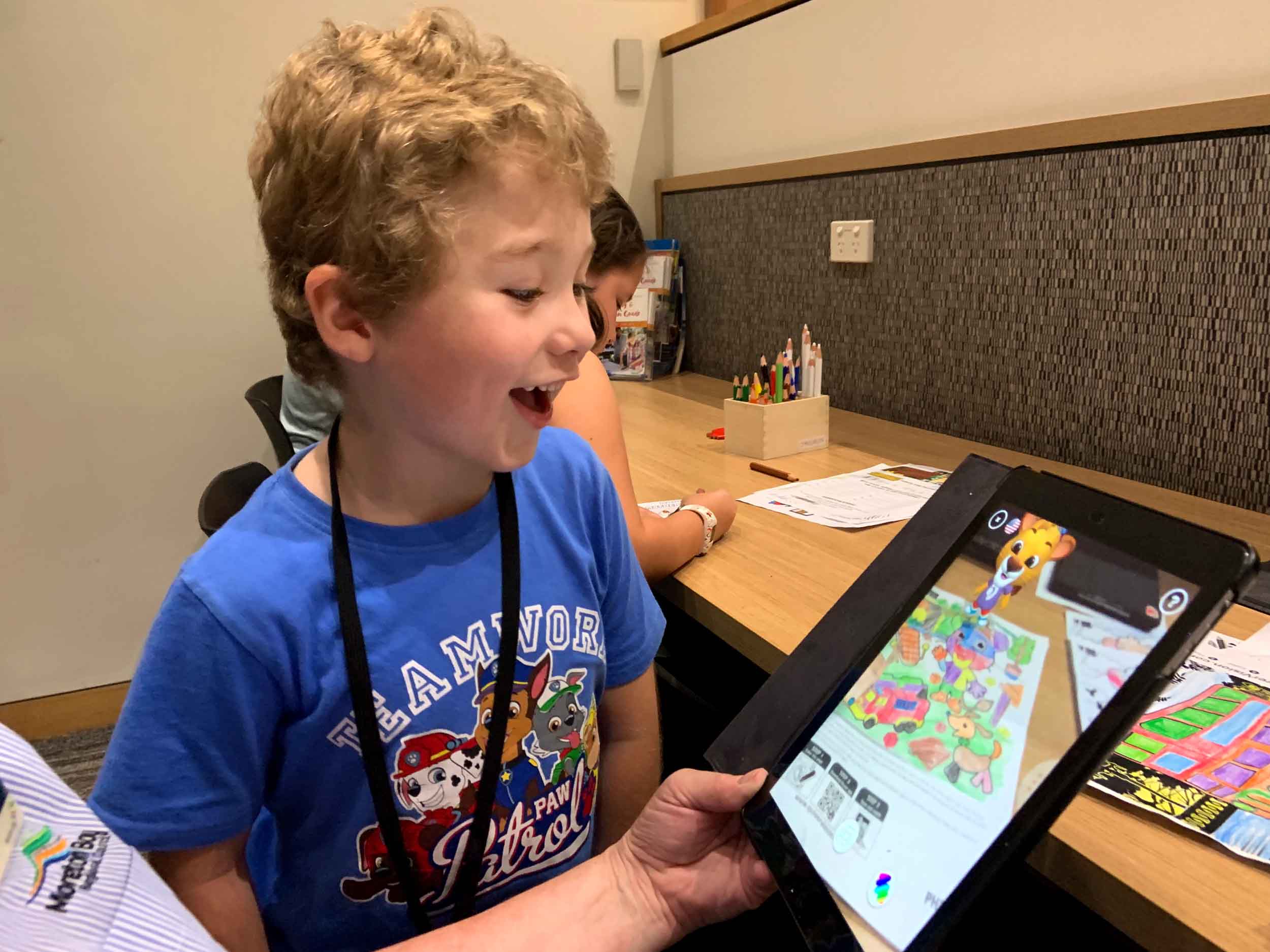 Moreton Bay Regional Council's Backstage Pass scoops National Award
Moreton Bay Regional Council's Backstage Pass Program has won the Disability and Inclusion category as part of the National Awards for Local Government.
Acting Mayor Mike Charlton praised staff in their efforts for developing the program, which helps to improve the lives of people and families and support participation and access to library programs, collections and spaces.
"We are working towards ensuring there are no obstacles for anyone who wants to pursue their dreams in Moreton Bay so congratulations to all staff involved in creating this terrific program," he said.
"By working with community organisations like Sensory Souls, council has removed barriers to participation in library learning and literacy programs and enabled access to library spaces for children who require low sensory environments.
"The program also offers a range of experiences like Sensory Storytime, music and scarf play, nursery rhymes, bubbles, pixel art, 3D augmented reality and exploring technology.
"On World Autism Awareness Day staff at Redcliffe Museum dimmed the lights, switched off the loud air conditioner, turned down the volume in the theatre and limited staff traffic in and out of the backdoor to help those with sensory issues and anxiety."
Council Spokesperson for Disability Access, Councillor Denise Sims, said the National Award winning Backstage Pass Program was evidence of the success of council's Disability Access and Inclusion Plan (2018- 2022).
"The plan articulates a clear strategy to make our region more accessible and inclusive for people living with disabilities and to improve access and inclusion in our community," she said.
"The Backstage Pass Program is a testament to that because it provides a solid basis for reviewing access to library programs and to build awareness around the needs and issues of people living with autism.
"If you haven't experienced this terrific offering then I encourage families to head along to Scarface Claw Backstage Pass and also immerse yourselves in the world of illustration and animals with two exhibitions at Caboolture Regional Art Gallery - The Life and Times of Scarface Claw and Zoonoses."
Scarface Claw Backstage Pass will be held on Friday, 12 July between 6pm and 8pm. For more information and to book head to https://www.moretonbay.qld.gov.au/libraries/Events/Backstage-Pass/Caboolture-1