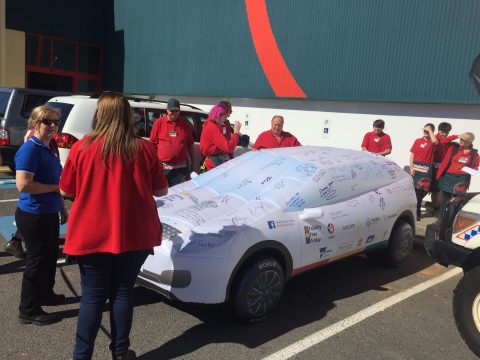 Make the pledge, Fatality Free Friday
Raising awareness to support road safety and Fatality Free Friday saw a partnership between the QPS Moreton District Crime Prevention Unit, Transport and Main Roads and Bunnings, encouraging community members to make the pledge for Fatality Free Friday.
Those in attendance were able to sign their message on the road safety car.
Staff and community members were all keen to share their messages all in the name of road safety!
This Friday, May 31 is the yearly Fatality Free Friday. This particular day each year is named in the aim of having zero road death tolls.
Help us make sure Queensland is in the lead for zero road deaths this Friday!
Follow us on: Twitter, Facebook, YouTube, Livestream, Pinterest