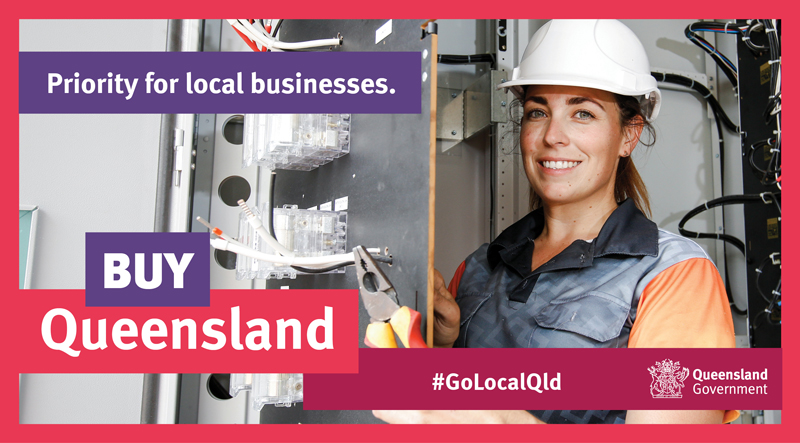 Local Business Hears How To Get Government Contracts at North Lakes Forum
Chris Whiting MP wants local businesses to get a piece of the annual multi-billion dollar Queensland Government purchase of goods and services.
Chris Whiting is hosting a Procurement Forum at North Lakes Hotel on 16 July where Queensland Government Public Works departmental heads will discuss how local businesses can get  government contracts.
"The Queensland Government spends $14 billion on buying goods and services each year and we want more to go to Queensland businesses," said Chris Whiting.
"We unashamedly give preference to Queensland businesses under the new Buy Queensland policy.
"Under Buy Queensland, we want every possible dollar the government spends to back Queensland jobs.
"The Buy Queensland 'local benefits' test means the government will be taking into account where people live and work when awarding contracts.
"Local suppliers will receive a weighting of up to 30 per cent on any tender lodged for a significant procurement.
"And it is not just building contracts.  Government procurement is about office furniture, IT services, and locally-produced food and beverage.
"There is great opportunity for all our innovative and active local businesses and I want to explain how they can get access to government contracts," Chris Whiting said.
The Procurement Forum is being held from 7pm on 16 July at the North Lakes Hotel. Attendance is free, but you must RSVP to bancroft@parliament.qld.gov.au or call 3448-2100.