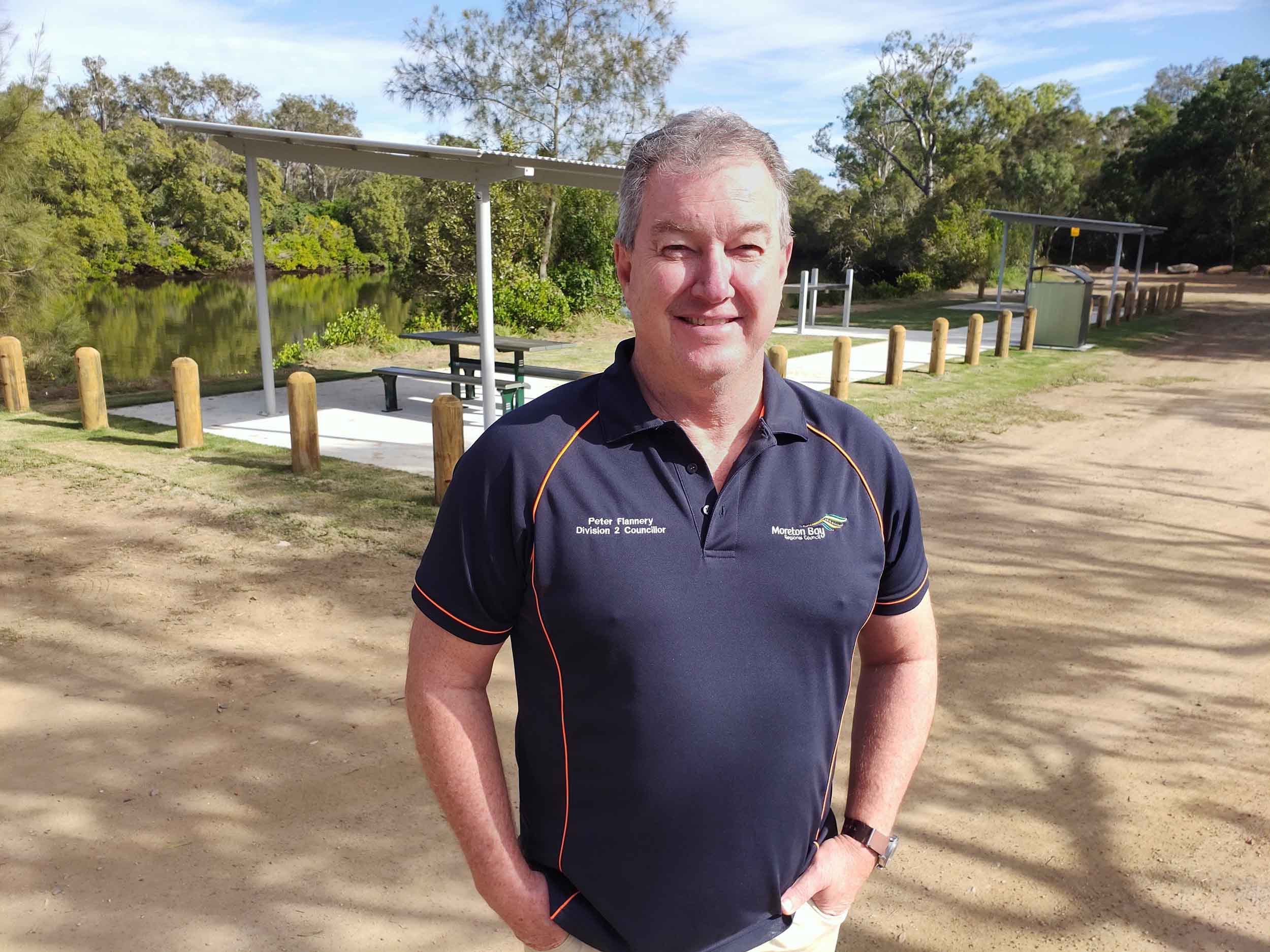 Gift to local fishers
Work has completed on four picnic shelters and two fish-cleaning stations at a total cost of $120,000 in two popular fishing spots along the Caboolture River in Beachmere, thanks to the generosity of the late Mr Allan Tate.
Councillor for Division 2 Peter Flannery said Mr Tate bequeathed Moreton Bay Regional Council with more than $160,000 for community projects.
"I am delighted that Mr Tate's vision for this community is being realised," Cr Flannery said.
"Local fishers and their families will be able to make the most of these new facilities in what are peaceful recreational places along the river.
"Although we don't know much about Mr Tate, we know that his philanthropic values are something we should all aspire to."
The picnic shelters and fish-cleaning stations are located at two sites beside Beachmere Road, one either side of the Riversleigh Road intersection.