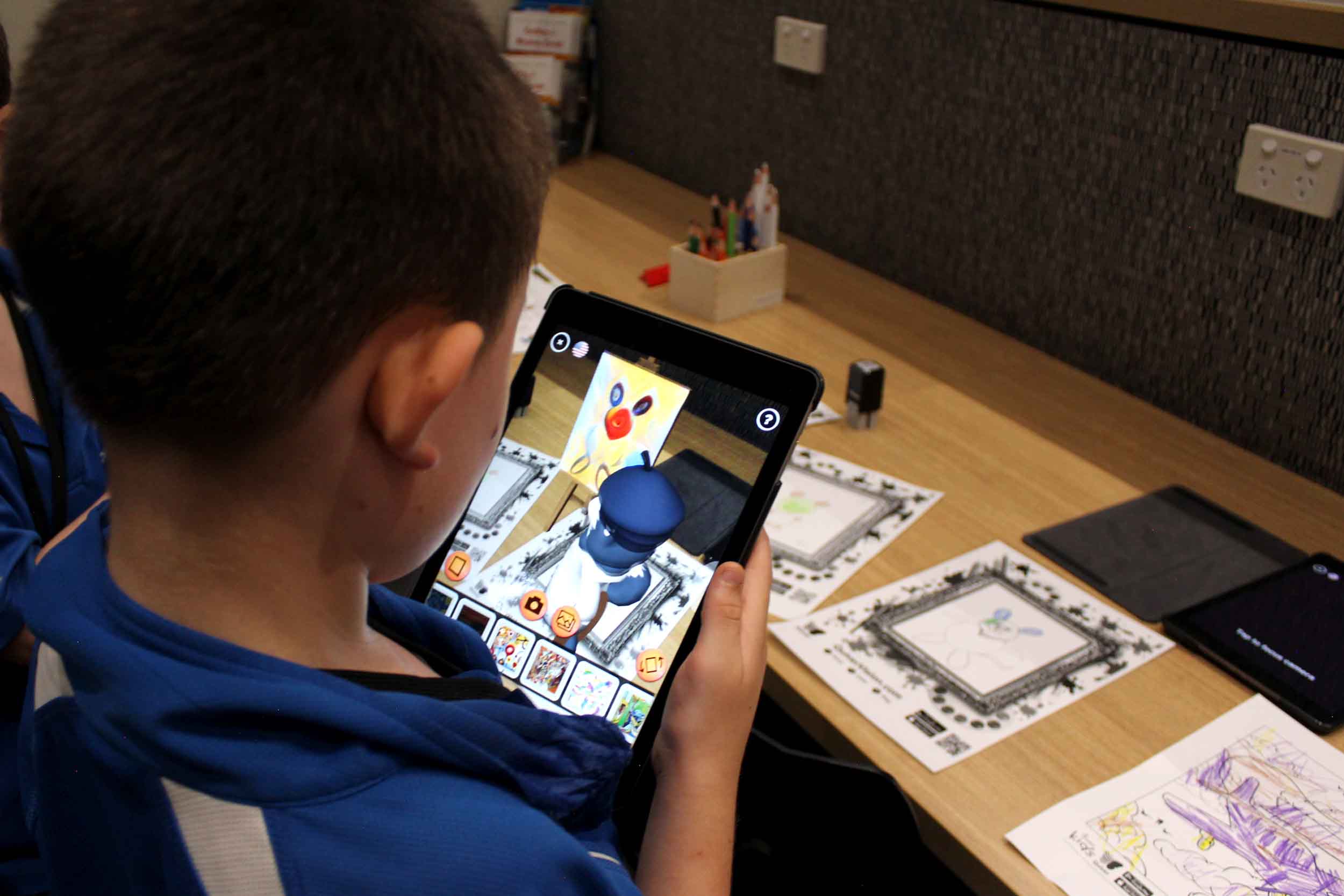 Disability Access and Inclusion Plan Year in Review
Moreton Bay Regional Council has undertaken a number of projects to improve the accessibility of council infrastructure for people with disabilities since adopting its inaugural Disability Access and Inclusion Plan a year ago today (Wednesday 19 June).
Acting Mayor Mike Charlton said the plan articulated a clear strategy through to 2022 to make Moreton Bay more accessible and inclusive for people living with disabilities and to improve access and inclusion in our community.
"It has been one year since we adopted our first Disability and Access and Inclusion plan, which was developed in close consultation with the community," he said.
"Over the course of 12 months, we've worked hard to progressively improve the accessibility of council infrastructure.
"At The Hills District, we've just started work on the largest purpose-built all-abilities playspace in the region, which will boast an interactive garden space, designed to be calming and enjoyable for children with sensory impairments as well as adults living with dementia and their carers.
"We are completely reimagining this space to deliver a facility for persons of all physical and intellectual abilities from autism, sensory processing disorders, visual impairment, Down syndrome, muscular dystrophy, cerebral palsy and many more regardless of age.
"But we didn't stop there. At the Caboolture Administration Centre, we've installed a unisex accessible toilet with an automatic door in the customer service centre. This is a $79,000 project.
"Over at Kumbartcho Cottage at Eatons Hill we've invested more than $80,000 to install a wheelchair accessible ramp to the rear of the cottage as well as a continuous accessible path to the unisex toilet.
"We've also spent more than $14,000 to build an automatic door on the unisex accessible toilet, an accessible drinking fountain and a drop-down grabrail on the unisex accessible toilet at Albany Creek Library.
"At Redcliffe's Suttons Beach we've also commenced the design of a pedestrian ramp in the front of Suttons Beach Pavilion."
"These are just some of the many projects we've undertaken in just a year to enable people with disabilities, seniors and young families to access our facilities and services and enjoy our vibrant outdoor lifestyle.
"We still have a lot of work to do and we've got our finger on the pulse to make sure that we are continuing to improve our infrastructure to make it more accessible for those who require support to move around in their community."
Council Spokesperson for Disability Access, Councillor Denise Sims said, in addition to the infrastructure projects, a number of initiatives have also been delivered to improve the accessibility of council programs and services including:
Backstage Pass (Libraries)
AUSLAN Storytime (Libraries)
Low sensory exhibition times (Galleries)
"These programs are changing the lives of so many adults and children - giving them a new found confidence they otherwise might not have had the chance to explore," she said.
"On World Autism Awareness Day, for instance, staff at Redcliffe Museum dimmed the lights, switched off the loud air conditioner, turned down the volume in the theatre and limited staff traffic in and out of the backdoor for the benefit of customers with strong anxiety and those easily overwhelmed by excessive sensory input.
"By having these initiatives available at our libraries and galleries, we can support people with disabilities to access books, magazines, library resources and exhibitions.
"Recently our Backstage Pass program was awarded the Disability Access and Inclusion category as part of the National Awards for Local Government.
"The program, which offers a range of experiences like Sensory Storytime, music and scarf play, nursery rhymes, bubbles, pixel art, 3D augmented reality and exploring technology, helps to improve the lives of participants and their families, by improving access to library programs, collections and spaces.
"Also at Penson Park in Kallangur we'll be building a new Youth Precinct.
"Here we are looking to build a compliant footpath connecting the existing playground to the present basketball court and a new goal ball half-court and rebound wall.
"Goalball is a Paralympic sport which was invented for athletes with a vision impairment.
"The project design will also include skateable elements such as gradient changes and seating walls."
Disability advocate Elisha Wright who played a crucial role in helping Moreton Bay Regional Council develop its first Disability Access and Inclusion Plan said council projects were having a positive effect on the lives of people with disabilities.
"I've noticed better accessibility at events and in neighbourhoods with paths and ramps being repaired and built to an accessible standard," she said.
"Facilities are being designed with inclusion in mind so that more members of the community can attend and participate.
"This means people with disability in the Moreton Bay Region can be productive members of their community and live more fulfilled lives."
Elisha was awarded the Moreton Bay Regional Council Australia Day Citizen of the Year earlier this year for her work advocating for people living with disabilities.