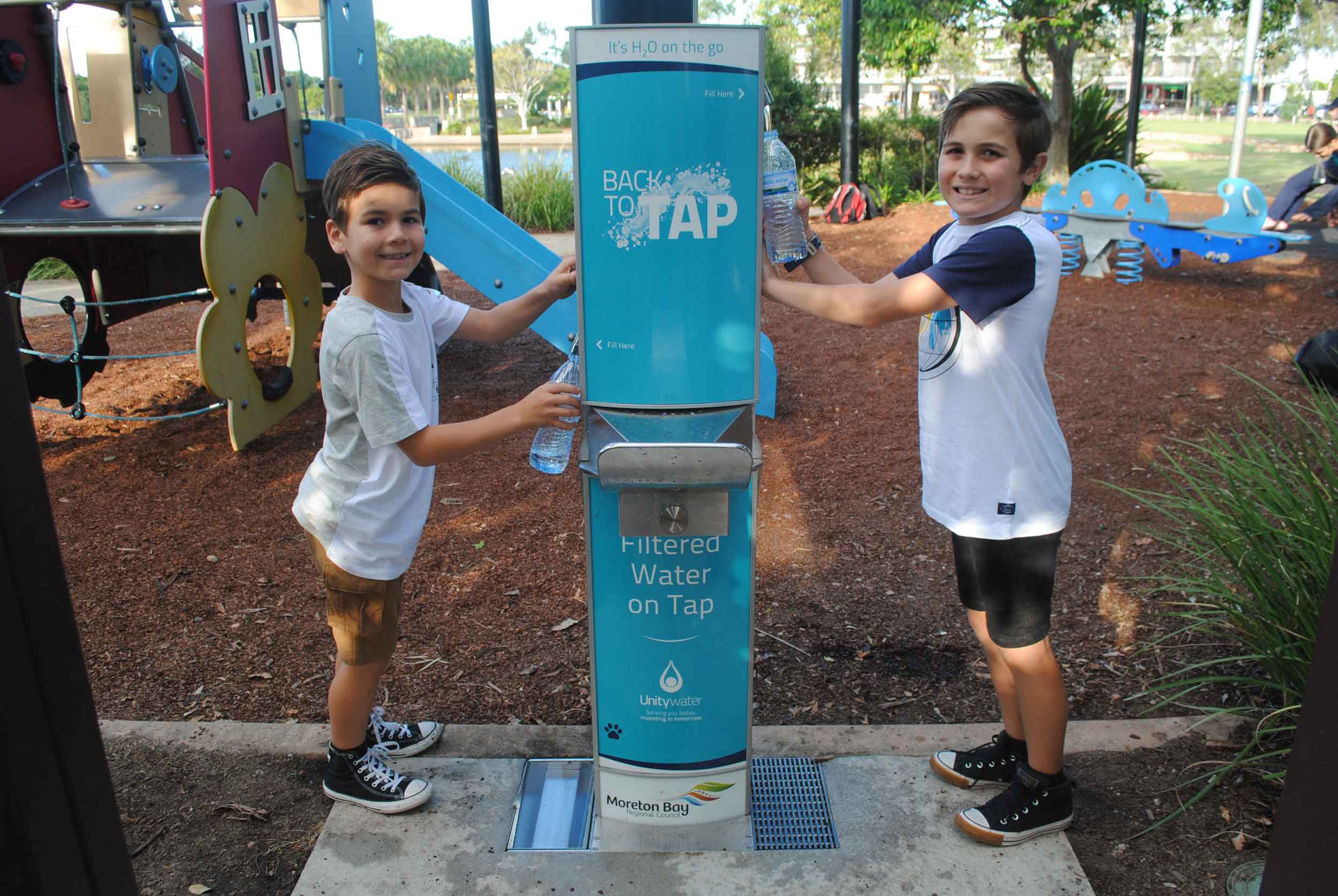 Permanent water refill stations pop up across the Moreton Bay Region
Water refill stations are popping up across Moreton Bay to help keep our communities hydrated for free and reduce single-use plastics.
Unitywater, with Moreton Bay Regional Council, is installing five units to make it easier for people to access drinking water in public places.
Unitywater Executive Manager Customer and Community Katherine Gee said they were part of Unitywater's Back to Tap program, which encourages everyone to swap single-use plastic water bottles for reusable bottles and tap water.
"We're proud to partner with Moreton Bay Regional Council to install these refill stations and provide an alternative way for people to have a reliable source of drinking water when they're out and about," she said.
"With World Environment Day fast approaching on 5 June, it's a timely reminder to do what we can locally, and we can help by reducing our plastic waste.
"These five units join 24 others we've installed across the Sunshine Coast and Noosa, so there's refill points across our entire service area."
Council Spokesperson for Environment, Denise Sims, said Moreton Bay Regional Council led by example in protecting the marine environment from pollution.
"Last year we were the first Council in South East Queensland to ban the use of single-use plastic straws at council-operated venues and events and it's fantastic we are continuing that legacy this year through the installation of these water refill stations," Cr Sims said.
"Littering and illegal dumping costs the community millions of dollars each year, has a negative impact on our recreational use of public areas and pollutes our environment.
"I hope to see many locals using the water refill stations."
Councillor for Division 4 Julie Greer said the installation of the refill stations was another local win for the environment.
"When it comes to green infrastructure you can't look past North Lakes' The Corso, which uses state-of-the-art technology to help reduce energy costs by up to a third to create a better environment for our residents," Cr Greer said.
"These new water refill stations are a great environmental initiative like our environmentally-friendly building and it's something our community can be proud of."
The refill station locations are:
Caboolture Region Environmental Education Centre (CREEC), Burpengary
Pumicestone Lions Park, Bongaree
Scarborough Beach, Scarborough
Lake Eden Park, North Lakes
Woody Point Jetty, Woody Point.
ENDS
Photo: Matthew and Mitchell Lourenco refill their water bottles at the new refill station at Lake Eden Park, North Lakes.