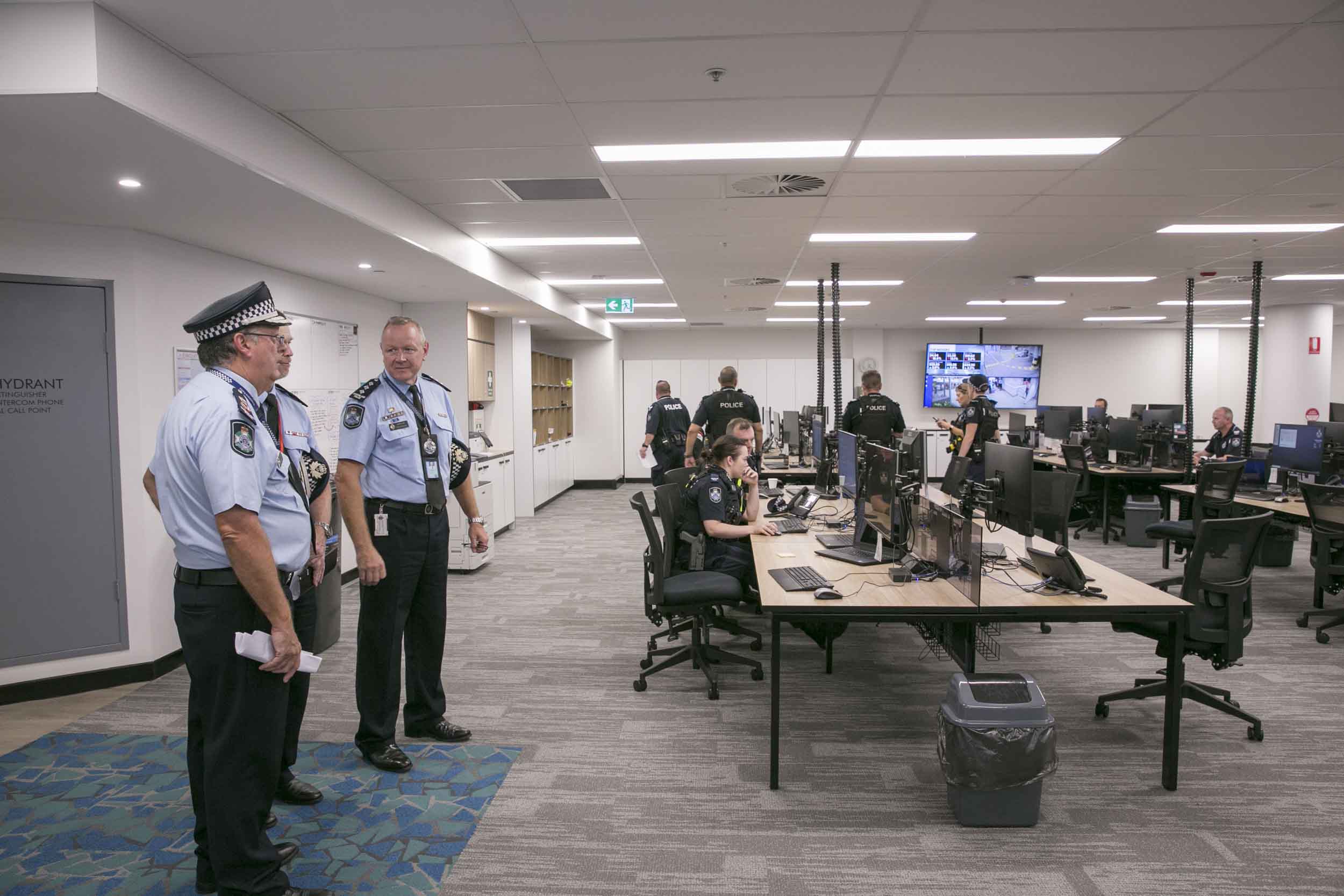 Brisbane Region Major Events and Planning Unit launches
Minister for Police and Minister for Corrective Services, the Honourable Mark Ryan MP joined Assistant Commissioner Peter Crawford at Suncorp Stadium today to officially launch the Brisbane Region Major Events and Planning Unit.
The new Major Events Planning Unit has been established to bring together North and South Brisbane District resources into one team that can better support event organisers, and work with the community and other partners to deliver safe events throughout the Brisbane Region.
Minister Mark Ryan stressed the importance of the work the Brisbane Region Major Events and Planning Unit will do for the community.
"Major events bring a lot of activity to our city, and this unit will ensure the safety of our community through the promotion of those events running smoothly," Minister Ryan said.
"The more successful events we host here, the more likely they will become regular features on the Queensland event calendar, ultimately enhancing Brisbane's growing reputation as a world class event and tourism destination.
"The police who make up the Brisbane Region Major Events and Planning Unit will be able to continue demonstrating their abilities to meet stakeholder needs with upcoming events, as they implement their revised unit."
The unit provides planning support across the region with a strong focus on the City, Valley and Riverside patrol groups, delivering enhanced major event planning.
The unit, which is the largest planning unit in the state, will continue to deliver a safe environment for the people of Brisbane and our visitors as we host an increasing number of sporting and major events.
Assistant Commissioner Crawford said the 2018 Commonwealth Games held on the Gold Coast, Townsville, Cairns and in Brisbane highlighted the QPS professionalism in supporting outstanding safe and secure events.
"The very experienced team in the Major Events Planning Unit will build upon those learnings, extensive local knowledge and well-developed relationships to ensure the Queensland Police Service can maintain a safe environment to host events in our growing and busy city," Assistant Commissioner Crawford said.
"Development in the city and surrounding areas over the next few years will add new challenges for planners.
"I am confident the team working with our local and state Government partners is well placed to continue to showcase our beautiful city as we attract more and more events into the future."