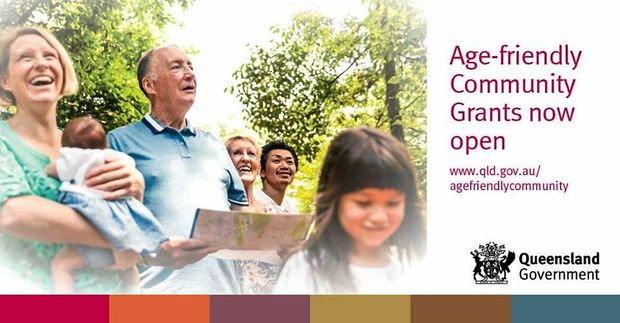 Age Friendly Community Grants Now Open
Chris Whiting is calling on local community groups to put in applications for innovative age-friendly community projects to help seniors participate in community life.
The Advancing Queensland Age Friendly Communities Grants program offers grant funding between $25,000 and $100,000 for one-off projects.
"If you've got an idea for a project to enhance the age-friendliness of community, we want to hear about it," said Chris Whiting.
"This program funds projects that helps senior's access information they need.
"It could help them to be active in their community, doing the things they enjoy.
"It could also be an intergenerational project.
"The projects funded last time included digital literacy programs for seniors, or a project to encourage seniors to share their stories of their community.
"Community groups, Councils or local businesses can all apply," said Chris Whiting.
For more information go to www.qld.gov.au/agrefriendlygrants
Applications close 5 pm Monday 10 June.