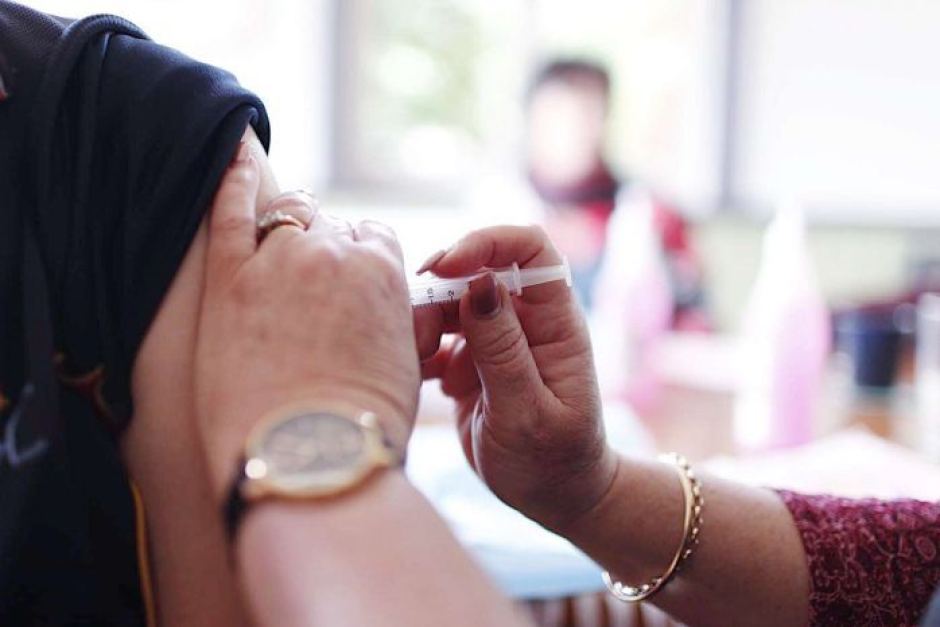 2019 Influenza outbreak may get some help from South Australia
Researchers at the University of Adelaide are developing a new single vaccine that could combat two of the world's most deadly respiratory diseases at once.
Researchers say the single vaccine will combat influenza and pneumococcus
The infections combined in the early 1900s, killing millions of people
The total number of flu-related deaths in SA this year has risen to 27
It is hoped the new vaccine — which is being developed to combat influenza and pneumococcal infections — will overcome the limitations of current vaccines used around the world.
Research on the new development — led by Dr Mohammed Alsharifi and Professor James Paton — has today been published in the Nature Microbiology journal.
The study, which was conducted in mice, found that the influenza A vaccine being developed, could enhance "cross-protective immunity" to different flu strains when given at the same time as the new class of pneumococcal vaccine.
Queensland has been hit hard, with data showing 10,409 notifications of influenza had been reported, as of May 13.
Last week, Queensland Health data revealed 25 people had died in the state as a result of the flu, prompting a warning for more people to get vaccinated.
There have been around 40,000 confirmed flu cases throughout Australia.
At the South Australian medical Labs at the University of Adelaide, there were no problems with delays in tests this year because of new technology that had resulted in 97 per cent of flu tests being turned around in less than an hour.
It wasn't available last winter, it is available this winter — that's a fundamental change in our ability to respond to the flu,