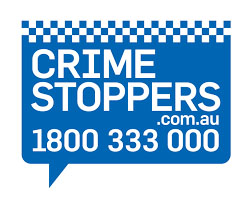 Want to become a volunteer? How about at Crime Stoppers
Have you ever thought about becoming a volunteer but not sure what you might want to do?
Volunteers are part of the back bone of communities and provide a wonderful service to the their relative organisations. Crime Stoppers is one of those organisations.
What people don't know about Crime Stoppers is that the funds used to reward people for information is raised by local Crime Stopper committees – volunteers.
Moreton District has two committees, one at Redcliffe and one at Caboolture.
I met recently with members from both for the launch of the Dob in a Drug Dealer Campaign.
Sandy and the guys from Caboolture attended the launch where I received the standard Sandy hug for the first time.
Senior Constable Bec McMinemen the Caboolture Crime Prevention Officer got a pic with the Caboolture crew for the Campaign.
These two lovely ladies Terri and Gayle have been with the Redcliffe Committee for many years and love being out there amongst the community promoting and raising money for Crime Stoppers Redcliffe.
Terri has been with them for 19 years and Gayle 14.  Age is no barrier for these two.
Both wanted to reassure the community that Crime Stoppers information is completely anonymous and that you should never be concerned that your information is being shared.
Rachelle, Colette and Ruth have limited transport but that hasn't stopped them.
If you are a resident at Redcliffe you might of seen them riding around on their bikes in their Crime Stoppers shirts.
Next time you see them give them a wave.
They attend most of the Crime Stoppers events on their bicycles and ride far and wide to meet their commitments and attend the local schools on the Peninsula and Deception Bay educating kids about Crime Stoppers. They are amazing ladies.
So if age is no barrier and you have a bike in the shed you have no excuse.
Join a Crime stoppers Committee today and make a difference to your community.
If this is something that might interest you click here for more information and pop along to a meeting in your area.