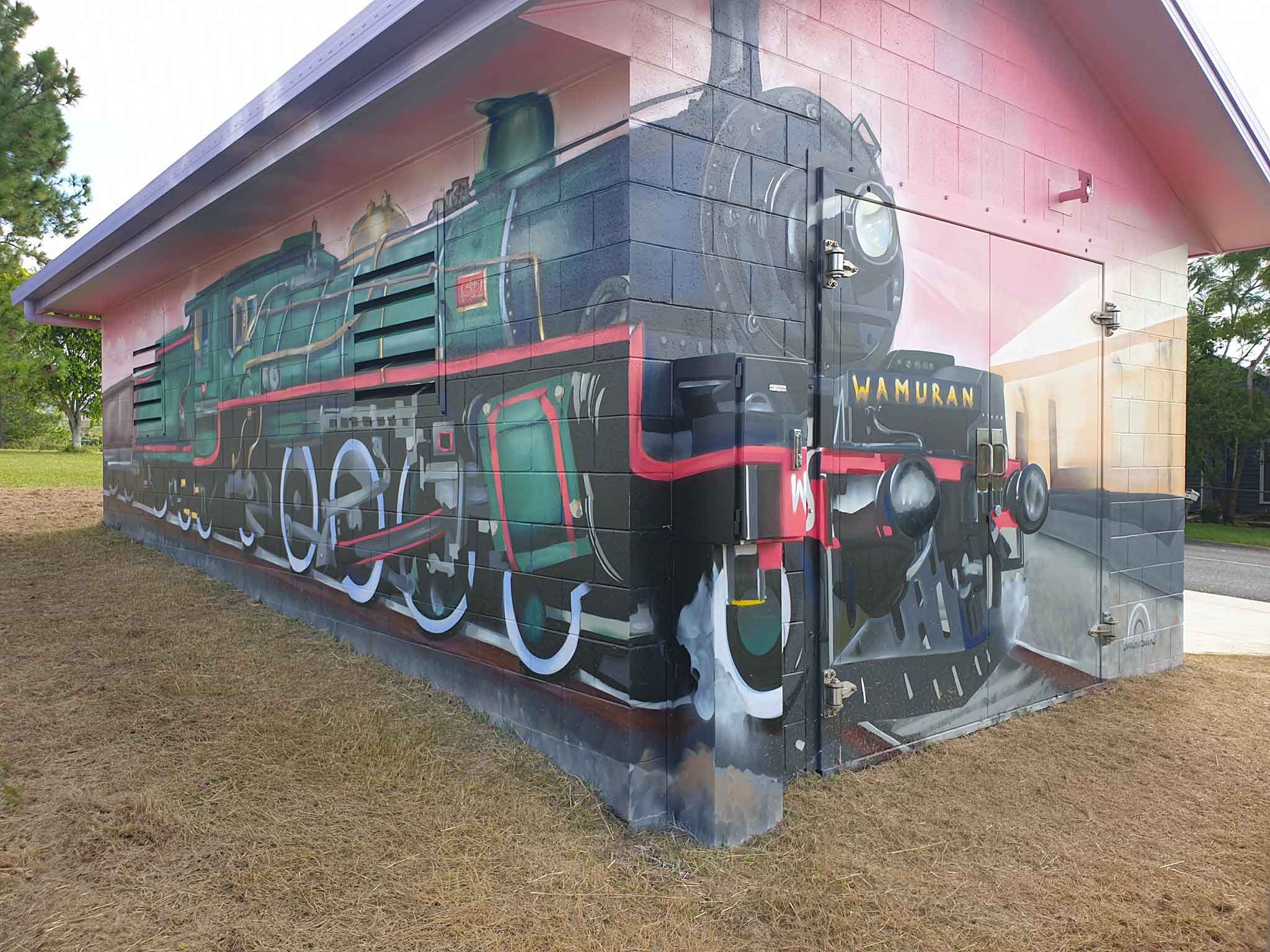 Wamuran pump station transformed into work of art
The water pump station located on Station Road, Wamuran has just been given a makeover, featuring a steam train, pineapples and bananas in a nod to the town's history.
It was painted as part of Unitywater's Community Artwork Program, which aims to improve the appearance of the utility's highly visible assets.
Unitywater Executive Manager Customer and Community Katherine Gee said the pump station was now a bright and attractive building.
"The vibrant colours and themes reflect Wamuran's rail and agricultural history," she said.
"This pump station is located in a significant area in the community, along the future Caboolture to Wamuran Rail Trail, near where the old Wamuran train station was."
Ms Gee said art agency The Brightsiders developed the concept following consultation with the community.
"Local residents have been incredibly supportive of this project and we are thrilled with the final artwork," Ms Gee said.
"We thank them for participating and we also thank the Wamuran Historical and Visitors Centre who have been instrumental in connecting us with the community."
Moreton Bay Regional Councillor for Division 12 Adrian Raedel said: "It was fantastic to be the catalyst to change this little ugly grey box into an amazing piece of art depicting Wamuran.
"I would like to thank Unitywater for taking on my suggestions and for the community consultation process they went through.
"Unitywater has chosen some great artwork — it shows a 'Wamuran' that the local community can be proud of."