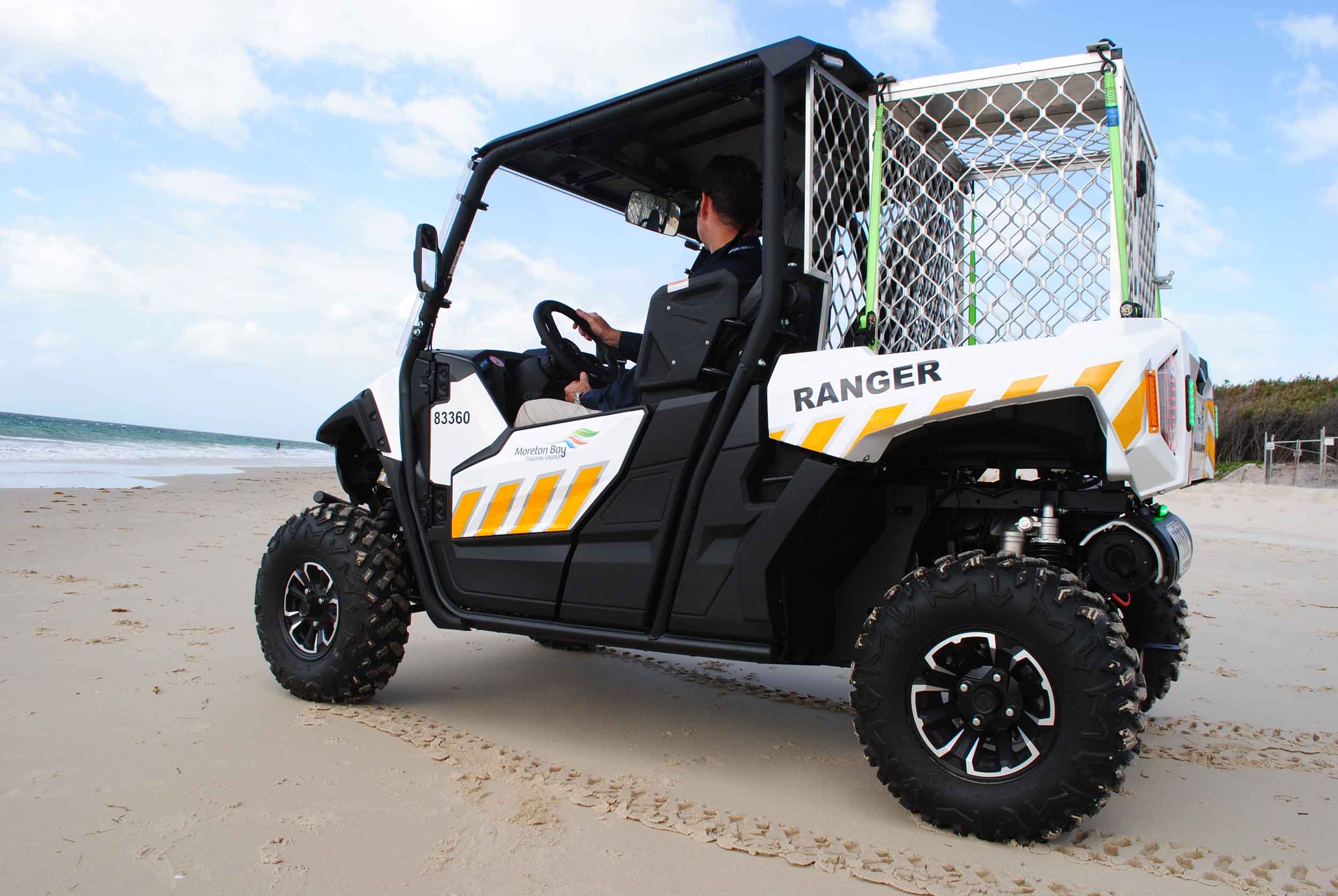 New ranger patrol vehicles roll out Off road and on track
Irresponsible animal owners and illegal dumpers will have nowhere to hide after Moreton Bay Regional Council rolls out new off-road ranger patrol vehicles from 1 April 2019.
Council Spokesperson for Asset Maintenance and Construction Adam Hain said the two new off-road utility vehicles would help rangers patrol beaches, parklands and environmentally-sensitive areas which were remote or difficult to access.
"These utility vehicles are smaller, lighter and more agile than our road fleet of utes," Cr Hain said.
"They can get our rangers into remote or difficult to access areas much quicker than if our rangers had to go on foot."
Rangers will use the new vehicles for animal management, illegal dumping response and community engagement.
Council Spokesperson for Parks, Recreation and Sport Koliana Winchester said the region's iconic beaches and parklands deserved the best protection council could offer.
"People live and visit Moreton Bay for its enviable natural assets," Cr Winchester said.
"Our rangers have an important role to play in protecting the environment and making these places safe and enjoyable for all."