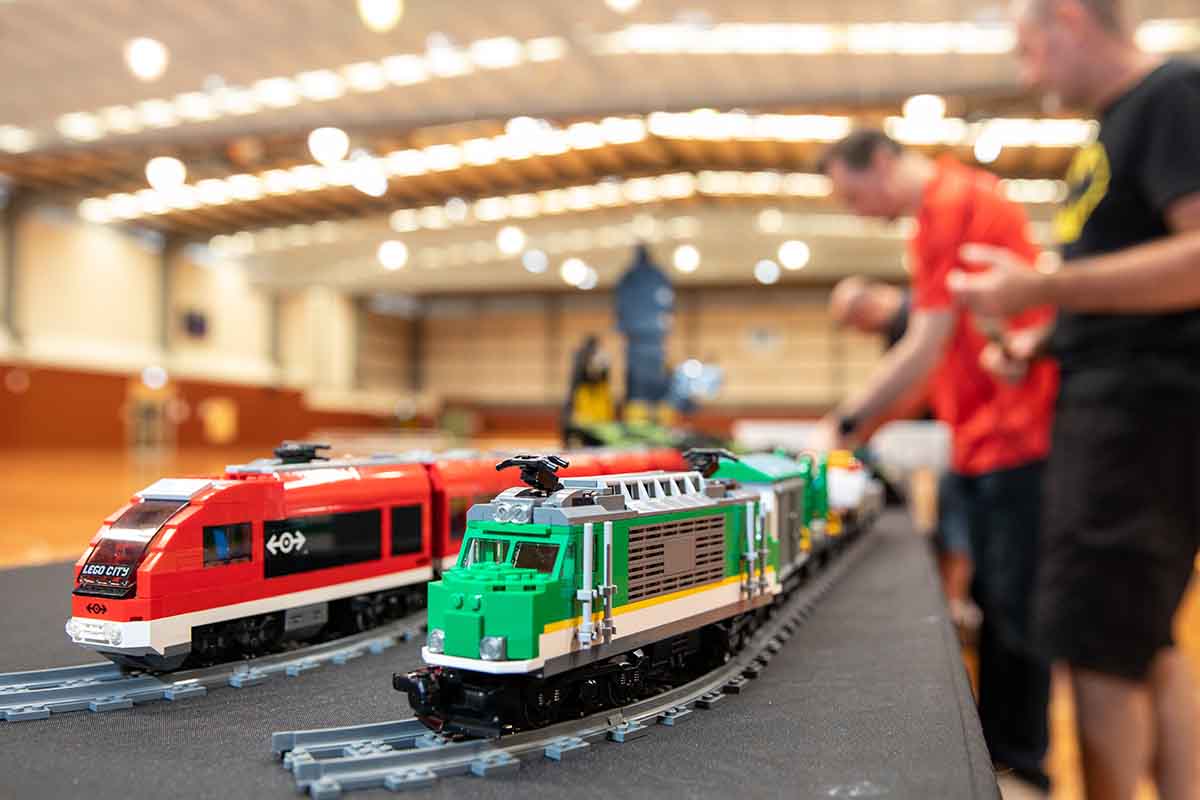 Major LEGO fan event heading to Morayfield
Tickets are on sale for the region's biggest LEGO fan event of the year.
Like an original LEGO masterpiece, the BrisBricks annual expo has outgrown its humble beginnings at the Strathpine Community Centre and will now take centre stage at the Morayfield Sports and Events Centre on the weekend of 25-26 May.
Fun has no age limit and fans of LEGO both young and old will find themselves surrounded by interactive LEGO displays, build tables and scenes from the much anticipated sequel to the LEGO Movie.
If that's not enough to spark your imagination, the dedicated BrisBricks team has also been working around the clock to create a scenic LEGO train journey through Queensland, featuring the lush rainforests of Far North Queensland, romantic outback and iconic buildings from Brisbane City.
BrisBricks Event Organiser Troy Aspden said the team was excited to be moving to a larger facility.
"It will give us the ability to have more displays, more room for the public and a much larger play area for the kids," Troy said.
"Our builders have been working for months getting ready, and these expos are the highlights of the year.
"We do these shows for all the LEGO fans, young and old."
Moreton Bay Regional Council Mayor Allan Sutherland said the event would spark imaginations and "inspire the next generation of architects, designers, builders and engineers" to dream big.
"The sky is the limit for LEGO and the limit for children in this region," Cr Sutherland said.
"We are on the cusp of having our first full service university campus where our children can start their professional journeys which are inspired by enriching childhood experiences just like the BrisBricks Morayfield Expo."
Councillor for Division 12 Adrian Raedel welcomed the expo's move to Morayfield.
"Morayfield Sports and Events Centre is in the midst of a major upgrade which will effectively double the facility in size," Cr Raedel said.
"We want to attract events like BrisBricks to Morayfield for years to come for the benefit of local families and businesses."
In addition to the general public sessions from 9am-5pm on the Saturday and 10.30am-3.30pm on the Sunday, BrisBricks will also be hosting an exclusive autism community session from 9am-10.15am on the Sunday.
Lighting and noise levels will be lowered to limit the sensory impact on children and adults living with autism. The autism community session has limited tickets available and early bookings are essential.
For more information about the BrisBricks Morayfield Expo, visit the BrisBricks website.