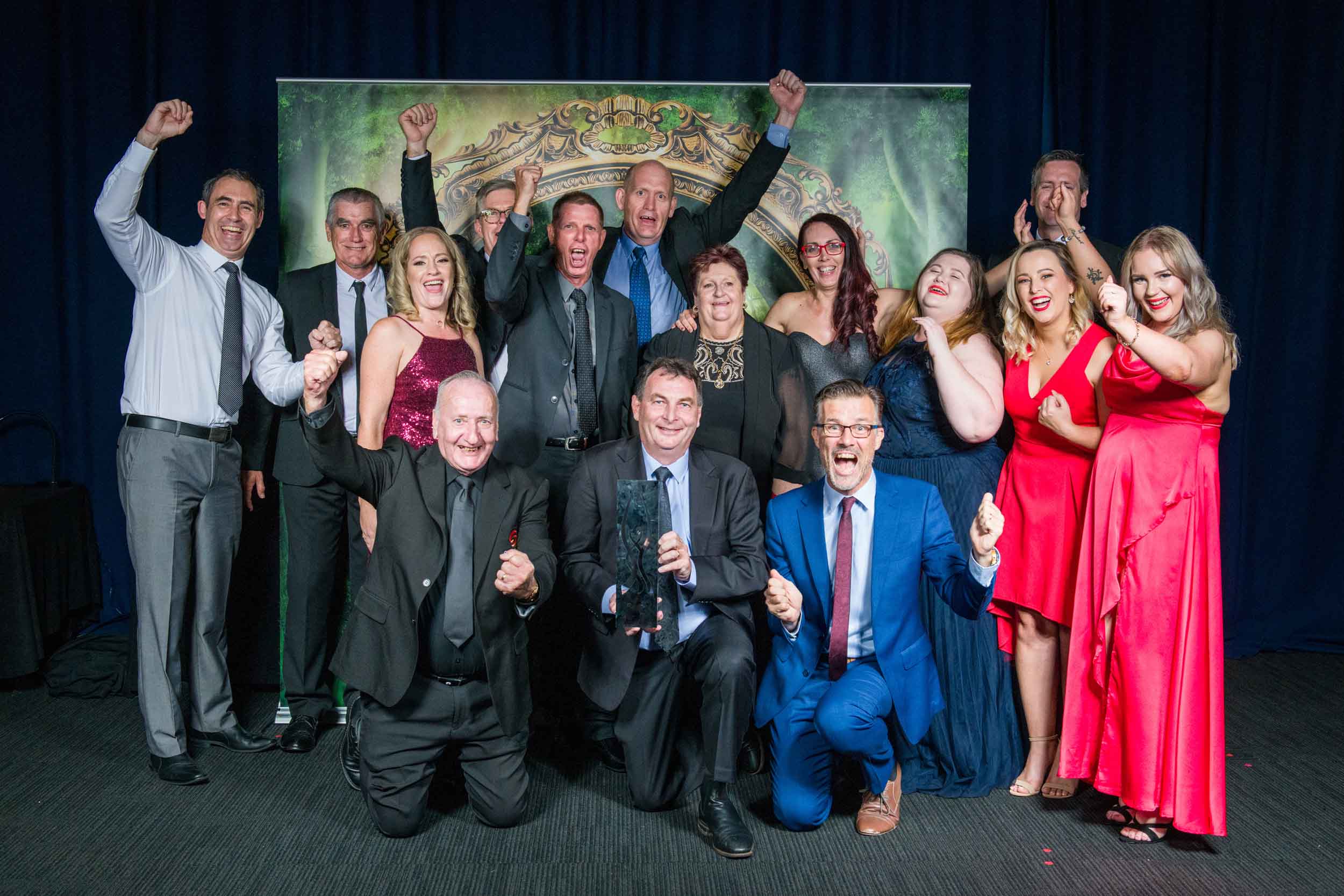 Caboolture Sports Club wins Queensland Club of the Year!
Caboolture Sports Club has taken out the prestigious Club of the Year Award at the 2019 Keno & Clubs Queensland Awards for Excellence this week.  
 
The Award, sponsored by Keno, recognises the community club that has delivered consistent, outstanding service and facilities to promote their objectives, and provide the highest level of social and entertainment facilities for their members and the community. Caboolture Sports Club delivers that in spades.
 
"In my 10 years as CEO of Clubs Queensland, I have been in awe of the development of Caboolture Sports Club," said Doug Flockhart, CEO Clubs Queensland.
 
"Winning Club of the Year Award is a fitting tribute for this club, who are no strangers to the podium having won many Awards for Excellence across a wide range of categories since the Awards began 20 years ago."
 
"Club of the Year award is another major achievement for Caboolture Sports Club and they should be extremely proud," said Mr Flockhart.
 
The Club has maintained a very high commitment to sports in the area, supporting its six (6) foundation sports club with over 3,100 playing members, including 1,454 junior players.  
 
This coupled with a further 375 community grants, provided a total of $1,783,174 in cash & in-kind community support during the last financial year alone.  
 
In addition to winning Club of the Year, Caboolture Sports Club also took out the categories of Best MultiSport Club sponsored by Kestrel Solutions; Best Club Redevelopment under $2million sponsored by Rohrig Group, Best Club North Brisbane sponsored by Odyssey, and Best Entertainment Venue sponsored by Foxtel Business.
 
"It was certainly a big night for Caboolture Sports Club, winning five major Awards in recognition of their hard work and dedication," said Mr Flockhart.
 
"The diversity of the Awards is a true reflection of their excellence across the whole business."
 
Caboolture Sports Club CEO Kelvin Patch said that while the Club of the Year award came as "a welcome surprise", it was an achievement that is shared with the board, staff and 75,000 members of the club.  
 
"The five awards, especially Club of the Year are in direct recognition of the support and passion of the membership of the Caboolture Sports Club," Mr Patch said.
 
"I would personally like to thank each and every member for their ongoing patronage, as the acknowledgement through these awards would have not been achieved without their loyalty.
 
"Acknowledgement must also be given to our Board of Directors, who have been diligent in delivering a strategic vision for the development and encouragement of sport within the Moreton Bay Region.  
 "The funds generated through the CSC Group venues are invested directly back into our sporting clubs, sporting individuals and community organisations.
 
"I would like to acknowledge and thank the 300 plus staff across our venues for their dedication and work ethics to provide outstanding customer service to our members and their guests.  
 
"Our internal cultural standards known as 'Team Spirit' are embraced by all our employees and there is no doubt this could not be achieved without this ongoing commitment from our team.  
 
"Finally, I give thanks to the numerous long-term consultants, businesses and organisations that have supported our journey including Mullins Lawyers, Westpac, BSPN Architecture, Rohrig, Ashley-Cooper Construction, SRJ Walker Wayland, Jacaranda Advisory, Clubs Queensland, and Moreton Bay Regional Council."  
 
The Keno & Clubs Queensland Awards for Excellence, which this year celebrate their 20th year, is an important event on the calendar for an industry that contributes some $2.2billion to the Queensland economy and over $850million in social contributions.
 
"To continue to provide for our communities, the club sector is always striving to be the best it can be, and these Awards are a way we recognise the incredibly hard work of our clubs and our dedicated club managers and volunteer boards and committees." said Mr Flockhart