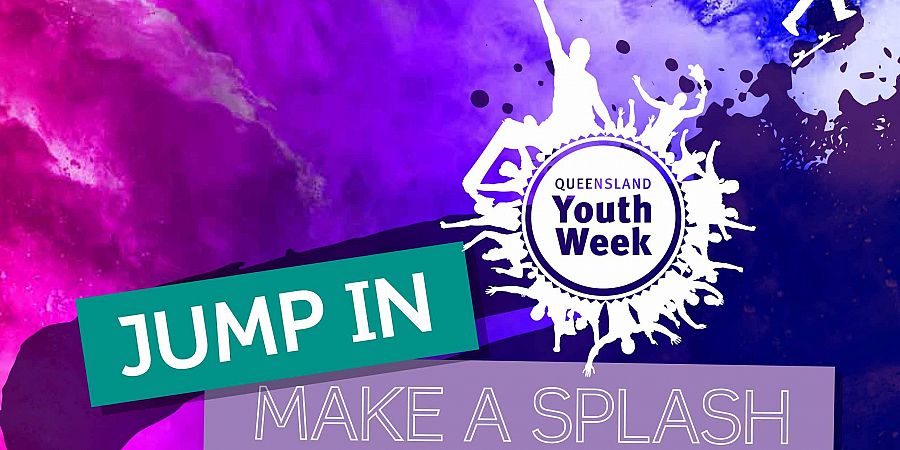 Bring on Youth Week in Moreton Bay Region
To celebrate Youth Week, Moreton Bay Regional Council has scheduled a full calendar of activities specifically for young people.
Spokesperson for Lifestyle and Amenity Councillor Denise Sims said young people would be spoilt for choice this year with Council spending more than $10,000 through its Queensland Youth Week grants on youth events and activities across the region.
"This year's theme is Unlimited – and that's the message we want to instil in our youth," she said.
"There's such a diverse programme of events, it's an exciting opportunity for young people to try new activities, showcase their talents and potentially make some new friends.
"We want young people to recognise their talents are limitless and living in a region like Moreton Bay is the perfect place to unleash their flair.
 "I hope 12 to 25- year-olds across the region enjoy themselves and embrace what's on offer throughout Youth Week."
 Major activities across the region include:
YFEST - Thursday 11, April 12pm - 7pm - The event will showcase local talent through a battle of the bands, provide a DJ and headline band, provide food, beverages, rides and entertainment.
Big Night Out - Thursday 11, April 5pm - 8pm  - Big Night Out is a community event showcasing positive youth development through arts and recreation.
Wild Kids - Osprey House - Friday 12, April 9.30am - 11.30am - Let your kids be Wild Kids at this outdoor workshop in the natural environment at Osprey House, down amongst the mangroves at Hays Inlet.
Easter shoe planters recycling workshop - Saturday 13, April 10am - 11am - Learn how to make gifts for yourself or others from pre-loved items at this free recycling workshop.
Family Fun Day - Saturday 06 April, 10am - 2pm - Caboolture Hub comes alive to celebrate the start of school holidays and Youth Week. There's fun for all ages with music, hands-on sculpting workshops, a jumping castle and exhibition tours led by young people.
Exhibition - Vision of youth - Official opening Saturday 06 April, 11am, Caboolture Hub Gallery - This exhibition has been created by 17 young people during a transformative 7-week program called The Saturday Club at Caboolture Hub. Come along to the official opening and participate in a range of activities on the day including careers counselling, panel discussions and much more!
Workshop: DIY Soft Sculpture with Sue-Ching Lascelles - Saturday 06 April and Thursday 11 April - Join artist Sue-Ching Lascelles for a playful workshop creating a soft and tactile Aussie icon. Make a fun Vegemite jar or an Iced Vovo out of felt for playable food that won't ever go off! Fun for the whole family using felt and construction techniques.
 Workshop: Transformative Dolls with Simone Eisler - Wednesday 10 April 1.30pm - 3.30pm - Create a mixed media sculpture in this exciting workshop with artist Simone Eisler. Working with a child's doll you will discover how to extend your art skills into the areas of transformation and experimentation. 
 Tokyo Time: Monday 8 and Friday 12 April -  Drop in for Japanese themed craft. Explore making origami, Japanese fans, Kumihimo braiding, cardboard bullet trains, and mini Zen gardens. Link into our Anime and Manga collections too.
All activities are drug and alcohol free. For full details on events and locations go to: www.moretonbay.qld.gov.au/youthweek