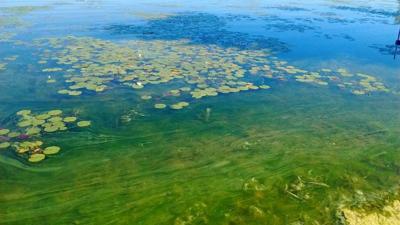 Blue-green algae warning for residents at Bongaree
Residents are advised to stay clear of blue-green algae (Lyngbya) which has washed up around Bongaree this week.
A council spokesperson said an estimated 640 cubic metres of algae had washed up between the Bongaree Jetty and Buckley's Hole Conservation Park.
"Council crews are working quickly to remove the algae which has washed up around the jetty, however, the majority of the bloom has washed into the mangroves which border Buckley's Hole," they said.
"Mangroves are fragile and important ecosystems, which is why council won't be sending in crews to clean-up the algae around this delicate ecosystem.
"This is a natural process and in the coming weeks the algae will decompose.
"Blue-green algae occurs naturally in Moreton Bay, it's commonly found attached to seagrass beds and grows in fine cotton wool-like strands 10 to 30cm in length.
"The wool-like strands often clump together and rise to the surface forming large floating mats which eventually wash ashore."
Direct contact with the algae can cause skin and eye irritation.
Warning signs have been erected around the jetty and Buckley's Hole track entrances.
The clean-up will continue over the coming week.