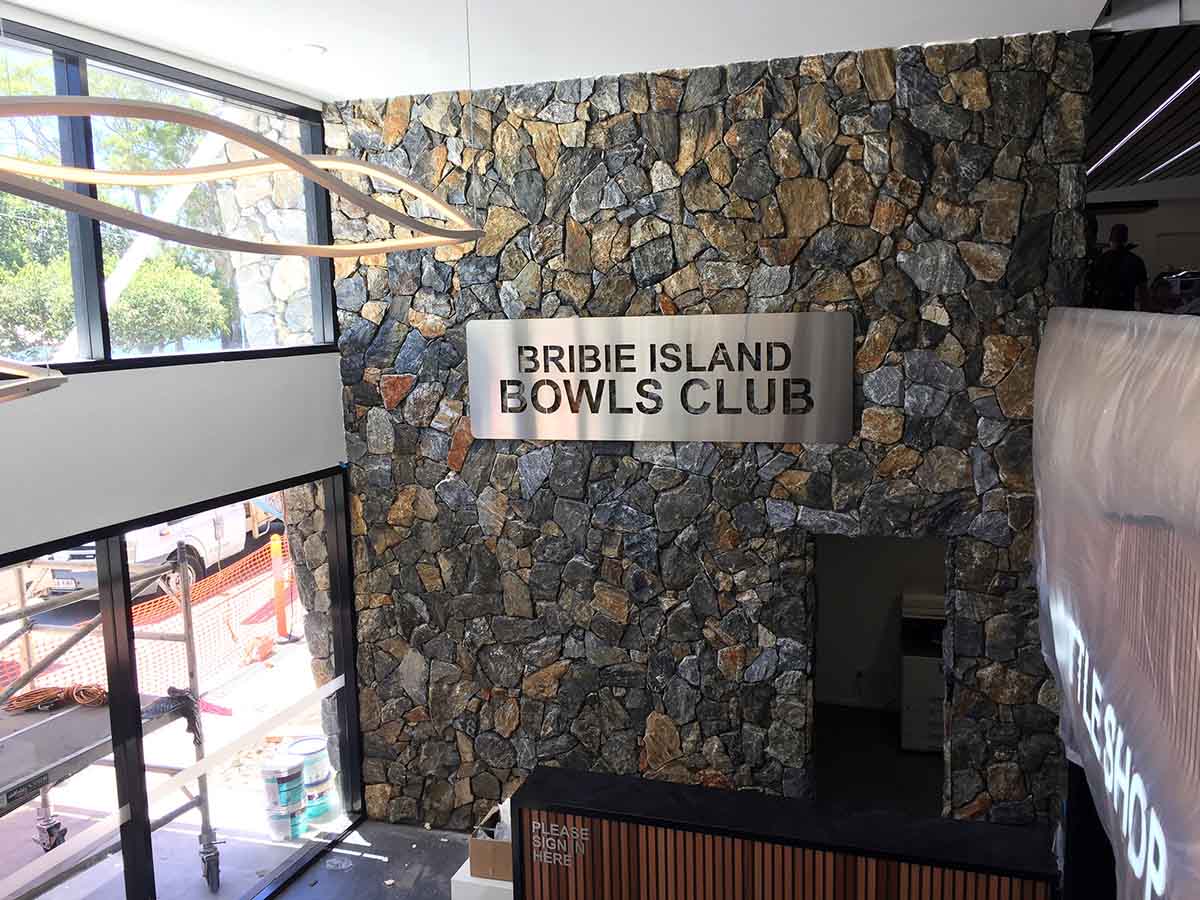 2019 Clubs Queensland Awards for Excellence goes to Bribie Island Bowls Club
In a hotly contested category, it was the evergreen Bribie Island Bowls Club that took out the gong for Best Bowls Club (large) at the Keno & Clubs Queensland Awards for Excellence last night.
The Award, sponsored by Mullins, recognises the achievements of Bowls Clubs in their communities.
The community club, whose motto is 'where friends meet' has continued to go from strength to strength, bucking the trend of declining bowls membership and building a strong social membership. A major drop in bowling members several years ago sent a strong signal to the club that they needed to do some work before it went the way of other clubs in the district, which has less than 50% of clubs remaining.
"In my 10 years as CEO of Clubs Queensland, one of my greatest joys is seeing how our community clubs continue to evolve, "said Doug Flockhart, CEO Clubs Queensland.
"Bribie island Bowls club is a wonderful example of a community club that has kept its roots firmly entrenched in supporting bowls and at the same time evolved as a magnificent venue for the Bribie Island community."
"Winning this award is another major achievement for the club and they should be extremely proud, "said Mr Flockhart.
"Turning the tide on a declining membership is not an easy ask and Bribie Island Bowls has managed to hold steady, and in fact grow its membership because they are continually searching for ways to find new membership and offer new and innovative services."
Bribie Island Bowls Club is the backbone of bowls in the district, running an operationally professional venue that provides the funding to support a very competitive bowls programme, right through to monthly barefoot bowls, and programmes such as the MBRC Older and Bolder programme and the MBRC Healthy and Active programme which are designed to keep seniors in the community active.
The club also believes it is important to help out the local community and charities however they can through cash donations, prizes, vouchers, or the free use of a room to hold a committee meeting.
"The club takes a very holistic approach to nurturing their membership and the community. The awards judges were particularly impressed with the way the club engages with its community and has created an intergenerational meeting place for the community, in particular the diverse range of bowls programmes for all ages." said Mr Flockhart.
"This type of relationship with members is what makes community clubs so valuable."
The Keno & Clubs Queensland Awards for Excellence, which this year celebrate their 20th year, is an important event on the calendar for an industry that contributes some $2.2billion to the Queensland economy and over $850million in social contributions.
"To continue to provide for our communities, the club sector is always striving to be the best it can be, and these Awards are a way we recognise the incredibly hard work of our clubs and our dedicated club managers and volunteer boards and committees." said Mr Flockhart
"Interestingly, the very first club to open in Queensland in 1888, the Booroodabin Bowls Club, won an Award too this year. 'The Boo' as it is known, is still very relevant and still striving to be the very best club it can be."
About Clubs and The Keno and Clubs Queensland Awards for Excellence
• The Keno and Clubs Queensland Awards for Excellence were held on Tuesday 26 March 2019 and recognise the outstanding achievements of community clubs.
• There are over 40 Awards across a range of categories.
• Keno is a long-term supporter of the Clubs Queensland Awards for Excellence.
• Clubs in Queensland are membership-based, not-for-profit organisations that exist to provide services to members and the local community.
• There are over 1,100 community clubs in Queensland. Together, they hold 2.4 million memberships, employ over 22,000 people (with 9,000 based in regional Queensland), return over $850 million in social contributions and generate annual economic activity valued over $2.2 billion for the State's economy.
• The surplus generated by clubs is used to deliver important and highly valued services in their surrounding communities and to visitors to their region. This support includes cash contributions, non-cash benefits, community assets and the mobilisation of volunteers.
• These are important community hubs for social interaction and engagement. Members have a shared sense of values and belonging and this strengthens the social fabric and promotes strong community cohesion.