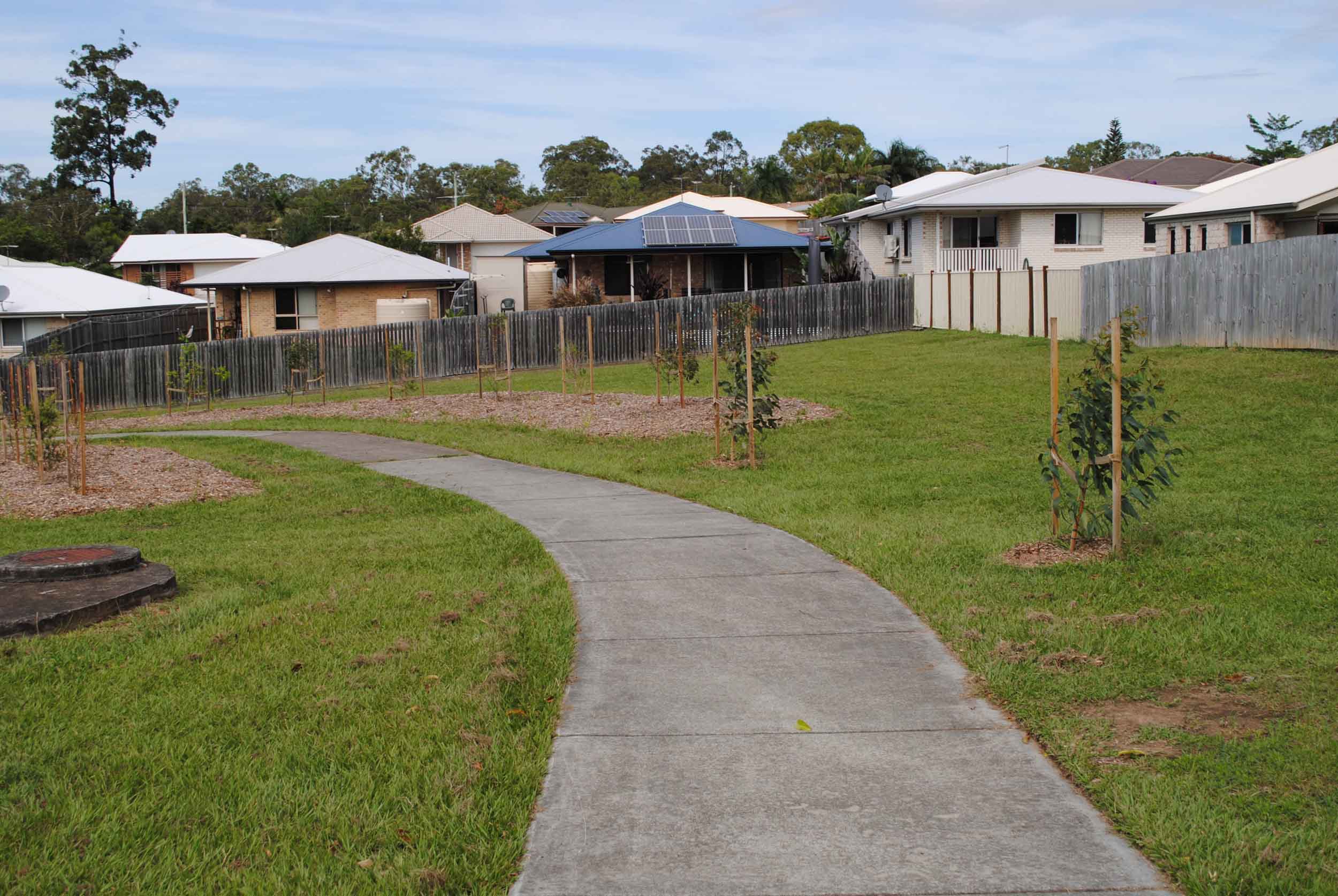 100 native trees for Kallangur : MBRC
Locals can expect to see a burst of colour along Marsden Road Reserve and Lygon Place Park in Kallangur following the planting of more than 100 flowering native Corymbia, Eucalyptus and Angophora trees.
Spokesperson for Environment Councillor Denise Sims said Moreton Bay Regional Council was trialling low-growing gum trees for their suitability in urban locations across the region.
"We know our region is developing and growing, which helps create local jobs and provide opportunities for residents like housing and sporting infrastructure," Cr Sims said.
 "But it's also important that we balance our growth and work to protect what we love about where we live and this planting project is a testament of that.
"These beautiful trees will provide much needed shade for pedestrians and will also provide habitat for wildlife.
"Lower growing gum trees present less of a maintenance burden while providing all the benefits native gum trees deliver for us and the animals that live here.
"The colourful nectar rich flowers will provide nectar for birds, possums, gliders and butterflies."
Council will also be including nest boxes in the existing mature trees in the park to create nesting opportunities for native wildlife including birds and possums found around Kallangur.