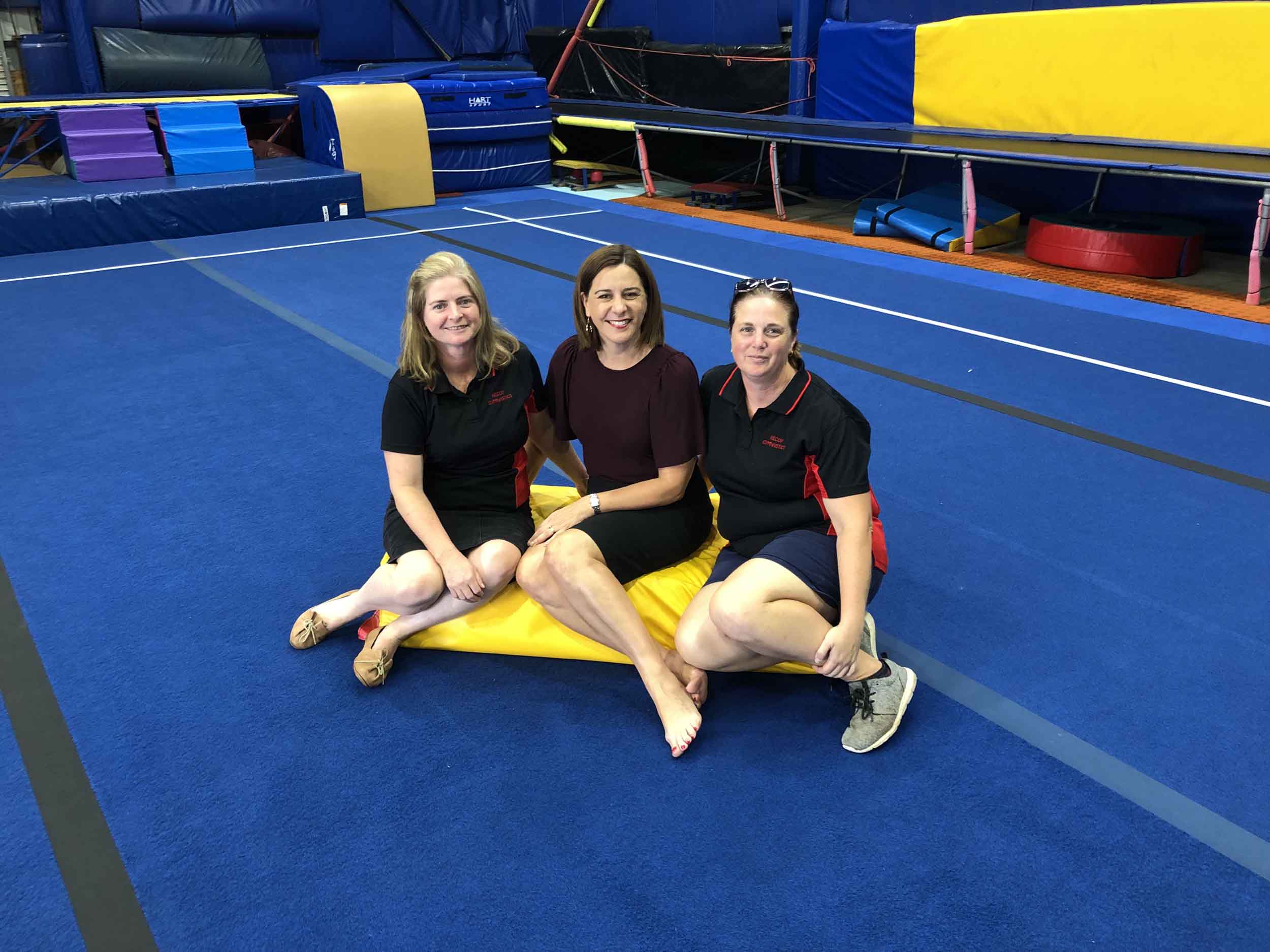 New Floor for Kilcoy Gymnastics
Member for Nanango, Deb Frecklington says the new competition grade floor recently installed at Kilcoy Gymnastics is an important asset for the community.
Mrs Frecklington recently caught up with Club Coordinators, Alana Searle and Maryjane Parker to check out the new floor and hear how it is benefitting local gymnasts.
"It is fantastic to see the new competition grade, 86 square meter floor in place. I know the Club had several ups and downs trying to purchase the new floor, so to see it installed and available is such great news," Mrs Frecklington said.
"The Kilcoy Gymnastics Club is going from strength to strength and now Kilcoy gymnasts can finally train on a competition grade floor which is the standard required to help them learn and compete at their best.
"Importantly, having access to this excellent gymnastic equipment in regional areas like Kilcoy is such a positive result and I congratulate the Club on their determination and ongoing plans to encourage and grow participation in gymnastics," Deb said.
Funding for the new Kilcoy Gymnastics Floor was secured through Round 95 of the Gambling Community Benefit Fund program.
Round 101 of the Gambling Community Benefit Fund will open in mid-April and closes 31 May 2019.
Deb said she is keen to encourage local community groups to consider applying for a Gambling Community Benefit Fund grant to help achieve their goals.
"These are great grants of up to $35,000 which can really give groups the ability to consider the purchase of new infrastructure, or undertake facility improvements. It is certainly worthwhile putting in an application and giving it a go," Deb said.
For more information please contact the Nanango Electorate Office on 4190 7100, or head to https://www.justice.qld.gov.au/corporate/initiatives/community-grants
Photo above: Member for Nanango, Deb Frecklington checks out the new competition grade floor with Kilcoy Gymnastics Club coordinators, Maryjane Parker (right) and Alana Searle (left).