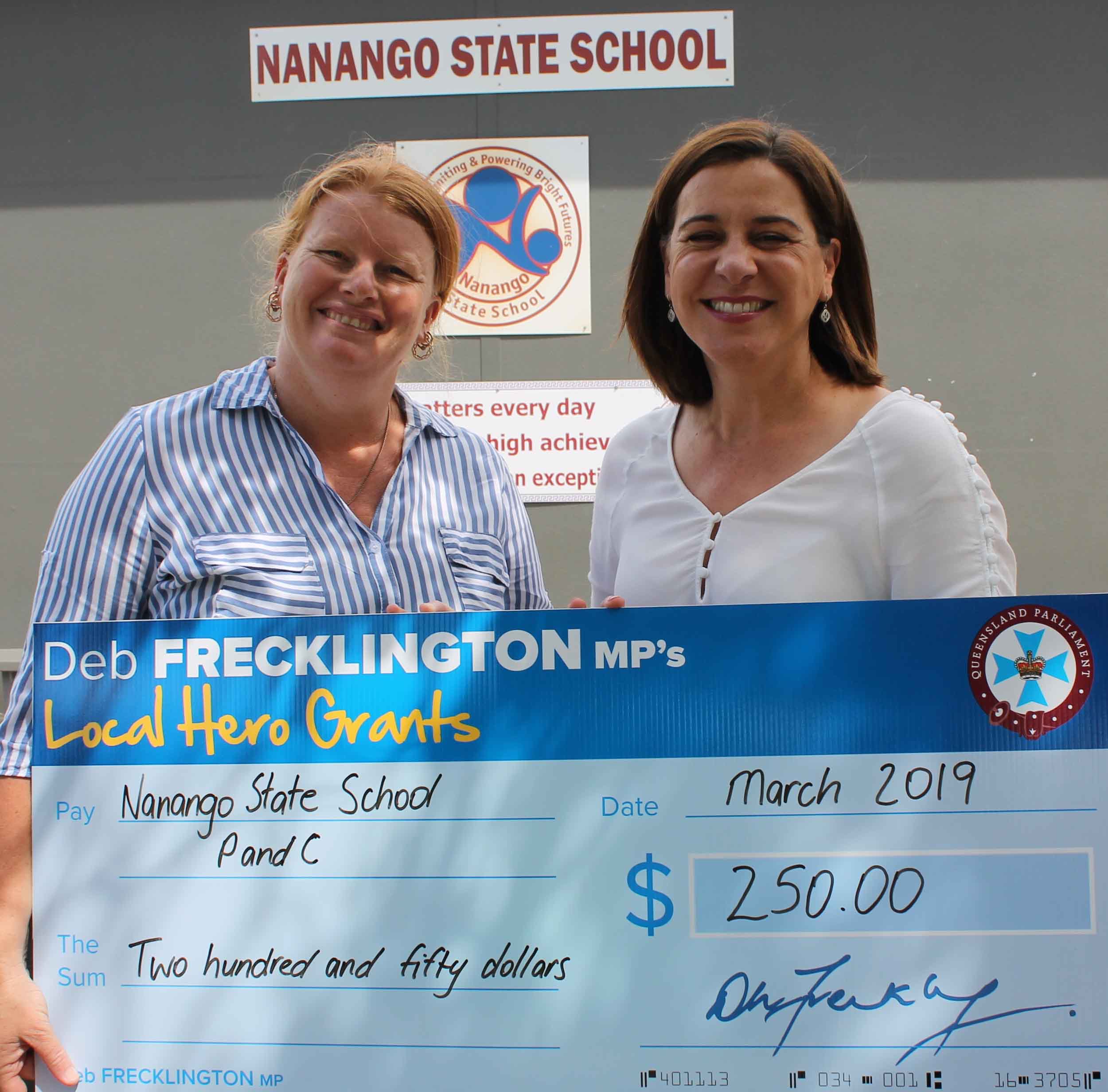 Nanango SS P&C are Local Heroes : Deb Frecklington
Member for Nanango, Deb Frecklington has proudly presented a Local Hero grant to the Nanango State School P&C so they can continue to help assist families who may not be able to afford uniforms.
Mrs Frecklington presented the grant to Nanango SS P&C President, Leonie Legge, who applied for the grant on behalf of the school through the November 2018 Local Hero round.
"The Nanango SS P&C applied for the grant to help them support families with school uniforms, and other items such as stationery, bags and shoes," Mrs Frecklington said.
"The need is ongoing and I'm glad to have been able to support this service and the work being done by the Nanango SS P&C team.
"The next round of my Local Hero Grants is now open with applications closing 31 March.
"The grants are up to $250 and I'm encouraging groups to get their applications in as soon as possible," Deb said.
If you would like to apply, please go to the website at www.debfrecklington.com.au or contact the Nanango Electorate office on 4190 7100 for the guidelines.
Photo: Member for Nanango, Deb Frecklington, presented a Local Hero Grant Nanango SS P&C President, Leonie Legge, to help the P&C provide uniforms for families who cannot afford them.