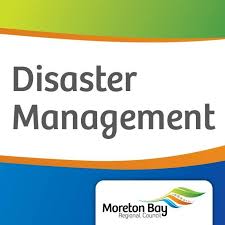 Moreton Bay Regional Council issues warning as storms head for Moreton Bay region
Moreton Bay Regional Council is advising residents to be vigilant this weekend, with storm activity expected over the weekend.
Mayor Allan Sutherland said locals shouldn't become complacent simply because last night's forecast storms had limited impact around the region.
"The Bureau of Meteorology has predicted storm activity right up until Monday so it's important you are prepared when severe weather strikes," he said.
"If you're not storm prepared, I'd encourage to visit Council's website for advice."
Information on how you and your family can be storm ready is available at: www.moretonbay.qld.gov.au/disaster 
When severe weather strikes What Should You Do?
Monitor your local conditions
Check BoM radar imagery at http://www.bom.gov.au/products/IDR663.loop.shtml
Never drive, walk or ride through flood water
Stay clear and report overflowing manholes to Unitywater
Tune in to your emergency broadcasters: ABC radio 612AM, 101.5FM and 99.7FM
Important Contacts and Links
A severe thunderstorm warning for destructive wind, heavy rainfall and large hailstones has been issued for the Moreton Bay Regional Council area.
Moreton Bay Regional Council has been advised of the storm by the Bureau of Meteorology.
That  Damaging, heavy rainfall that may lead to flash flooding and large hailstones are likely.
Council advised residents monitor their local conditions on BoM radar imagery at bom.gov.au.
Council said people should never drive, walk or ride through flood water and stay clear and report overflowing manholes to Unitywater 1300 086 489.
The SES can be contacted on 132 500 and council on 3205 0555.
Information about being storm prepared is available at moretonbay.qld.gov.au/disaster