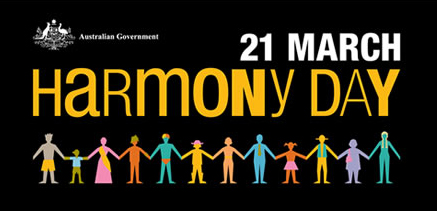 Harmony Day - Everyone Belongs
Experience a traditional Maori welcome or travel the world through craft this Harmony Day in Moreton Bay (21 March).
Mayor Allan Sutherland said there was a kaleidoscope of opportunities to discover the magic of foreign cultures and food with activities planned right across the region.
"Cultural diversity enriches our communities and is a big part of what makes Moreton Bay Region such a dynamic place to live," Mayor Sutherland said.
"This year's theme is 'everyone belongs' - and that's especially true in the Moreton Bay Region.
"We are one of the most culturally diverse regions in Australia, with one in every  four residents born overseas, representing more than 180 nationalities and speaking 157 different languages."
"Council is proud to partner with community groups across the region to support a number of events that promote inclusiveness and encourage residents to learn about the cultures of others in their communities. 
"So no matter your cultural or beliefs or background, get your family involved in some fun that will open your eyes to the world."
For more information about Harmony Day events in Moreton Bay visit  www.moretonbay.qld.gov.au/Services/Community-Support/Grants-and-Funding/Community-Grants/Harmony-Day or contact council on (07) 3205 0555.