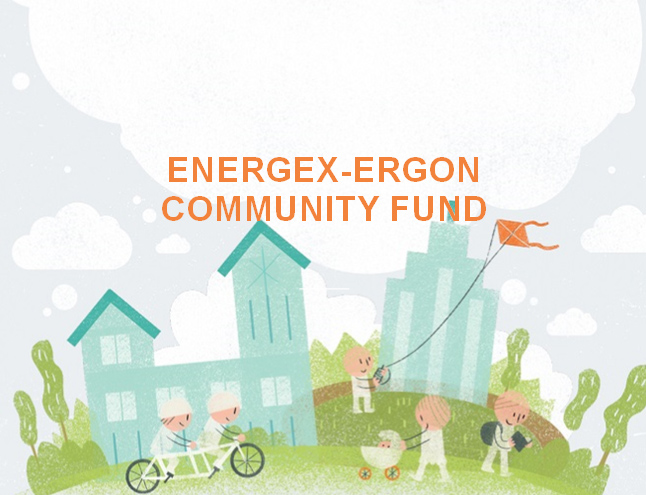 Ergon-Energex Community Fund brings big ideas to life
Community groups throughout Queensland can now apply for up to $5000 for worthy projects under the Ergon-Energex Community Fund.
Energy Minister Dr Anthony Lynham today announced applications were now open for community groups, schools, universities, charities, sports clubs, industry associations, Aboriginal and Torres Strait Islander organisations and local governments to help bring their big ideas to life.
Dr Lynham said community groups in areas affected by severe weather events in recent months were encouraged to apply.
"The Ergon-Energex Community Fund is always looking for projects that contribute to recovery efforts following severe weather events, and we know many communities have been hit hard in recent times," he said.
"Also, many community groups have big ideas about how to help their local communities, but often need a helping hand and some extra resources to get them over the line.
"That's why the Ergon-Energex Community Fund was created, to empower groups in local communities across the state to deliver positive, innovative and long-lasting outcomes and relationships to create change for the better."
David Smales, the CEO of Energy Queensland, Ergon and Energex's parent company, said the program provided more than $100,000 in funding to groups across the state each year.
"Individual grants of up to $5,000 are available with one lucky People's Choice winner receiving an additional $5000," he said.
"For the People's Choice, all successful applicants will have their project profiled online, where the whole community can view and vote for their favourites. The project with the most votes will receive an additional $5,000 in funding.
"We look for projects that facilitate innovative solutions to local issues, boost local economic activity or support a local community's identity and wellbeing.
"Your project might support disaster recovery, diversity and inclusion, education, energy and environmental conservation, electrical safety or renewable energy upgrades, or provide essential equipment or facilities."
Online applications close on 8 April 2019 for this round of funding. For more information, visit www.ergon.com.au/communityfund and www.energex.com.au/communityfund