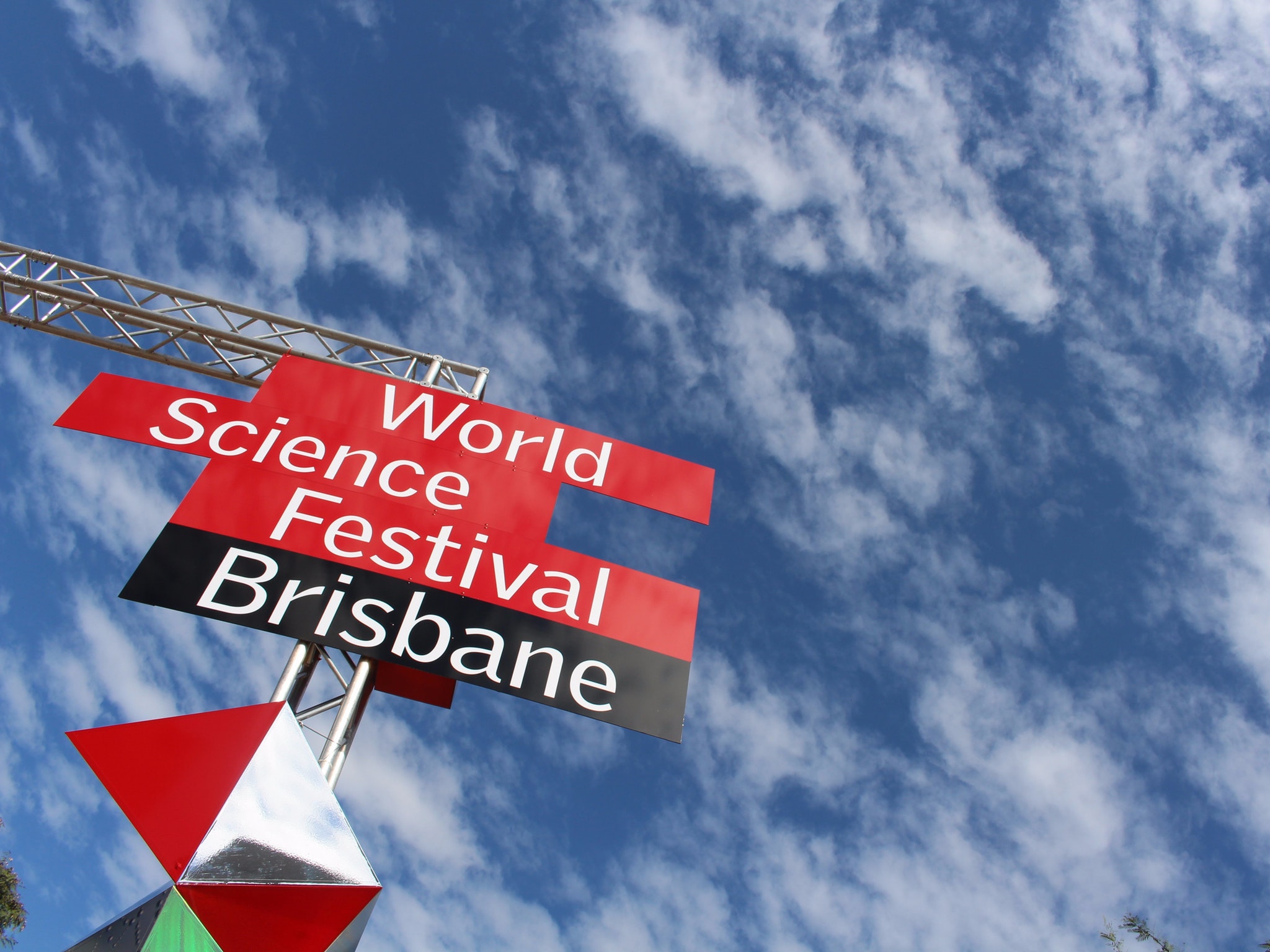 World Science Festival Brisbane 2019 line up is out of this world
The World Science Festival Brisbane is returning to Queensland and is set to once again capture minds and venture into the world of the unknown.
Minister for Science and Minister for the Arts Leeanne Enoch is inviting everyone to venture into science and the universe with world renowned experts as they delve into topics from forensic science, to DNA, space, the stars and moving to Mars, along with the challenges facing our planet.
"From international leaders and ground-breakers to home-grown trailblazers, World Science Festival Brisbane 2019 will once again impress with this stellar line-up," Minister Enoch said.
"The Palaszczuk Government is a proud supporter of World Science Festival Brisbane, and through our Advance Queensland Initiative we look to highlight the jobs of tomorrow, and the many exciting opportunities in our rapidly changing world.
"The festival will transform the South Bank Cultural Precinct from 20-24 March and will again travel to regional centres throughout the month, including Chinchilla, Gladstone, Toowoomba, Townsville, and Ipswich.
"The 2019 World Science Festival Brisbane will once again host crowd favourites including Street Science, the Festival Lab and the immensely popular The Hatchery – Turtle Conservation where visitors can witness the miracle of life."
Minister for Innovation and Tourism Industry Development Kate Jones said that last year's festival drew a total attendance of more than 200 000 and injected almost $9 million into the State economy," Minister Jones said.
"Attendance numbers for last year's festival again identified World Science Festival Brisbane as a major event on our state's cultural tourism calendar," Ms Jones said.
"In 2019, Tourism and Events Queensland will host the inaugural Curiocity Brisbane which includes World Science Festival Brisbane and invites visitors to explore, create and play through the festival, the new technology and innovation event QODE and the interactive installations called Curiocities found around Brisbane in March and April."
Queensland Museum Network CEO Dr Jim Thompson said there was a strong mix of local and international talent converging in Brisbane for the event.
"The Queensland Museum strives to bring the world's best and brightest in their fields to Queensland for the Festival," he said.
Joining Festival co-founder and world-leading physicist Brian Greene are internationally renowned scientists including NASA astronaut and physician Yvonne Cagle; Australian-born NASA astronaut and the first Australian to fly in space Andrew Thomas; Head of the Institute of Biotechnology at Vilnius University in Lithuania, Virginijus Siksnys; and one of UK's leading forensic scientists and consultant to the United Nations, Niamh Nic Daeid, Director of the Leverhulme Research Centre for Forensic Science.
Australia's own forerunners in the industry will take centre stage including one of the world's leading writers on climate change, Tim Flannery; Head of the Space, Plasma and Power of Propulsion lab at Australian National University Christine Charles; Australian Antarctic Division Chief Scientist Gwen Fenton and everyone's favourite science communicator Dr Karl Kruszelnicki.
The programs are designed to bring a sense of wonder, imagination and creativity together to further engage regional communities in science and STEM-related activities such as discussions with leading scientists, workshops, and hands-on activities. 
Minister Enoch said the 2019 event would be presented in Gladstone (1-2 March), Townsville (8-9 March), Ipswich (17-18 March), Toowoomba (22-23 March) and Chinchilla (29-30 March).
For more information and to purchase tickets visit www.worldsciencefestival.com.au  #WSFBrisbane
NASA–A Human Adventure  exhibition (15 March – 9 October) will also coincide with World Science Festival Brisbane at Queensland Museum to celebrate 50 years since the moon landing. #spaceqm