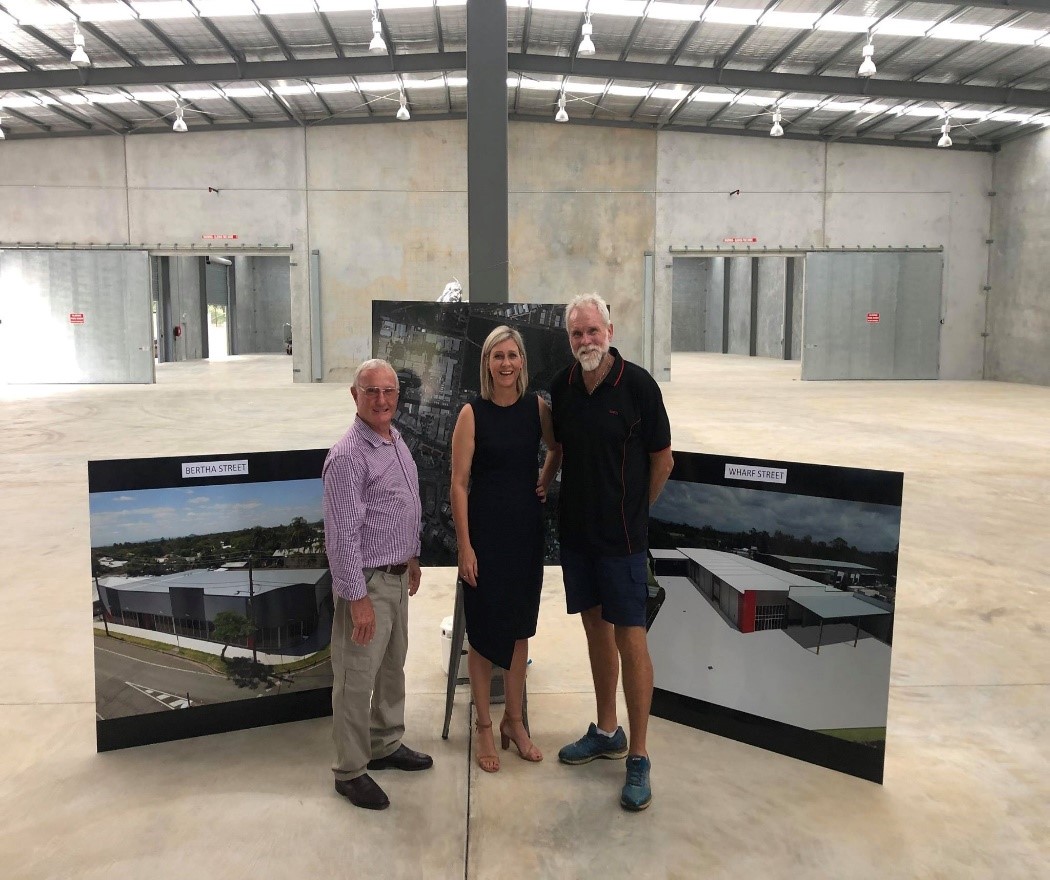 The Short and Tall of it: the opening of 2 new buildings in Caboolture
Wednesday the 30th of January saw the opening of 2 new buildings in Caboolture namely, 16 Wharf Street and 17 Bertha Street.
The opening was attended by 50 subcontractors & guests involved in the construction of the projects.
Federal Member for Longman Susan Lamb MP officially opened the Wharf street building for Garry Poole and State Member for Morayfield Hon. Mark Ryan MP opening the Bertha street commercial facility.
The meeting was attended by various commercial agents and financiers as well as builder Keith Bootland (Scotty) and family.
Garry Poole spoke at some length on the development that Scotty had achieved over the last 30 years in buildings from Brendale, Kallangur, Redcliffe and most noticeably Caboolture, predominantly Garry's Corporate Park Estate. 
Garry mentioned the height and the size of these new buildings have changed dramatically from the ones that were being built 30 years ago around the Caboolture Airfield.
Susan Lamb commented that it was a credit to Scotty, building in excess of 100 of these buildings throughout the area. 
Susan complimented Scotty on the fact that his subcontractors were promptly paid and the large number of people that have ended up with long term employment because of these buildings in total especially Garry's Corporate Park Estate development which has resulted in at least a couple of thousand long term jobs. 
"The better the job opportunities become, the higher our quality of lifestyle becomes within this area".
Mark Ryan on opening Bertha Street complimented Scotty and Garry on their achievements and he wished to note that he fully supports this ongoing construction program that the boys have in place as he is mainly concerned with the creation of more jobs for the people of his electorate.
Mr Ryan asked the boys if they were considering an early retirement to which they both responded "We would love to, but there is plenty more buildings in the pipeline to be built yet"
Photo above : From left – Garry Poole, Susan Lamb, MP & Keith Bootland (Scotty) at opening of Wharf street
Photo below : Hon. Mark Ryan MP & Garry Poole at opening of Bertha Street