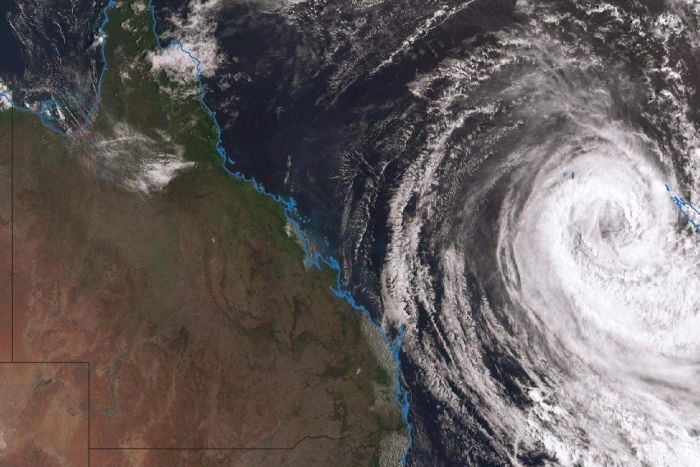 Stormy weather on the horizon for southeast Queensland
Queenslanders are being urged to stay safe and look out for each other as the effects of more severe weather start to be felt across the state's southeast coast.
Queensland Fire and Emergency Services Minister Craig Crawford issued the warning after Severe Tropical Cyclone Oma, which has been hovering off the Fijian coast, changed direction overnight and headed for the Queensland coast.
"The Bureau of Meteorology is keeping a close watch on where it's tracking but it's expected to move in a southwest direction for the next couple of days at least," he said.
"At this stage, we're expecting gales and heavy rain across the coast from late on Friday, and there's a severe weather warning for abnormally high tides for the southern part of the state.
"Some parts of the southeast coast are already experiencing dangerous and damaging surf and our lifeguards and lifesavers are on full alert.
"Erosion is a problem along several beaches, and the expected high tides and rough seas mean some may need to be closed.
"If that's the case the safest thing to do is stay away."
Mr Crawford said that while wet weather was expected along the coast, Queensland Fire and Emergency Services personnel continued to battle fires on the New South Wales border and a severe fire danger was in place for the Central Highlands and Coalfields, and Maranoa and Warrego.
"We're also heading into severe heatwave conditions for the next few days, so stay hydrated and cool."
Residents should monitor the Bureau of Meteorology for the latest weather warnings, call the SES on 132 500 for storm and flood emergency assistance, and dial Triple Zero (000) in a life-threatening emergency.