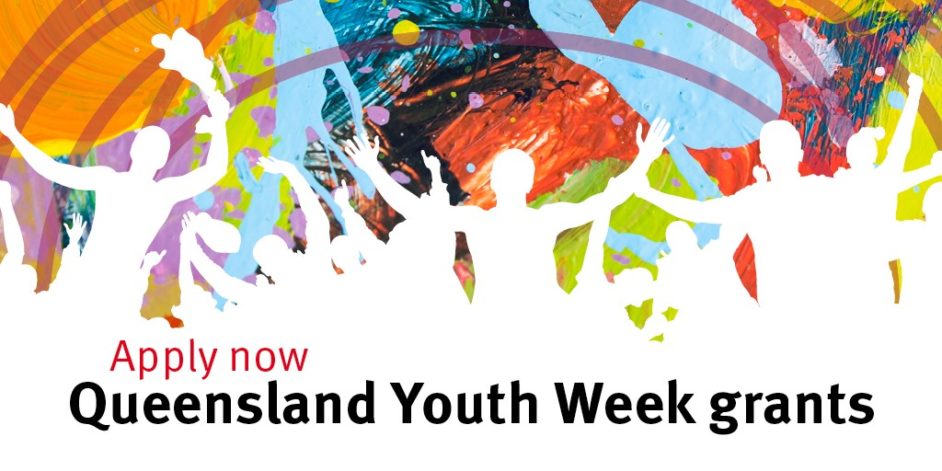 Queensland Youth Week grants celebrate the 'unlimited' potential of state's young people
Twenty organisations and councils across Queensland have received a share in $40,000 worth of grants for activities celebrating the boundless spirit of young Queenslanders during Queensland Youth Week (April 3-14).
Minister for Child Safety, Youth and Women Di Farmer said this year's theme of 'unlimited' captured the tremendous possibilities available for Queensland's young people.
"We've got some amazing young people in Queensland, and Queensland Youth Week is an opportunity for us to showcase the positive contributions they make to our community she said.
"Importantly, it is a vehicle for young people to express their ideas and a platform for them to promote their talent.
"This year's theme of 'unlimited' really sums up who the young people in our community are – unlimited potential, and limitless future possibilities.
"I congratulate all our recipients – your entries were all so fantastic – and I encourage as many people as possible to get involved."
A diverse range of activities are planned, including STEAM (Science, Technology, Engineering, Arts and Maths) exhibition, mental health workshops, music festivals, and social events for Culturally and Linguistically Diverse young people – even an opportunity for some young people to gain their Responsible Service of Alcohol licence.
Minister for Youth Di Farmer said Queensland Youth Week activities celebrate youth culture with a myriad of activities, events and projects run by successful grant applicants, local governments and community organisations.
"I am thrilled with the response we received from organisations across the state, with 125 applications received," she said.
"The grants of up to $2,000 support areas covered by our Queensland Youth Strategy – areas young people have told us are important like safe, secure and sustainable housing, or good physical and mental health.
"Being a part of these local community events is a way for young Queenslanders to experience a sense of belonging and express their thoughts and opinions on the issues important to them.
"Queensland Youth Week is a time for our young people to shine, and for us to celebrate the positive contributions they make each and every day to our community."
For more information about Queensland Youth Week including an online calendar on which local organisations are invited to add their events, visit www.qld.gov.au/youthweek.