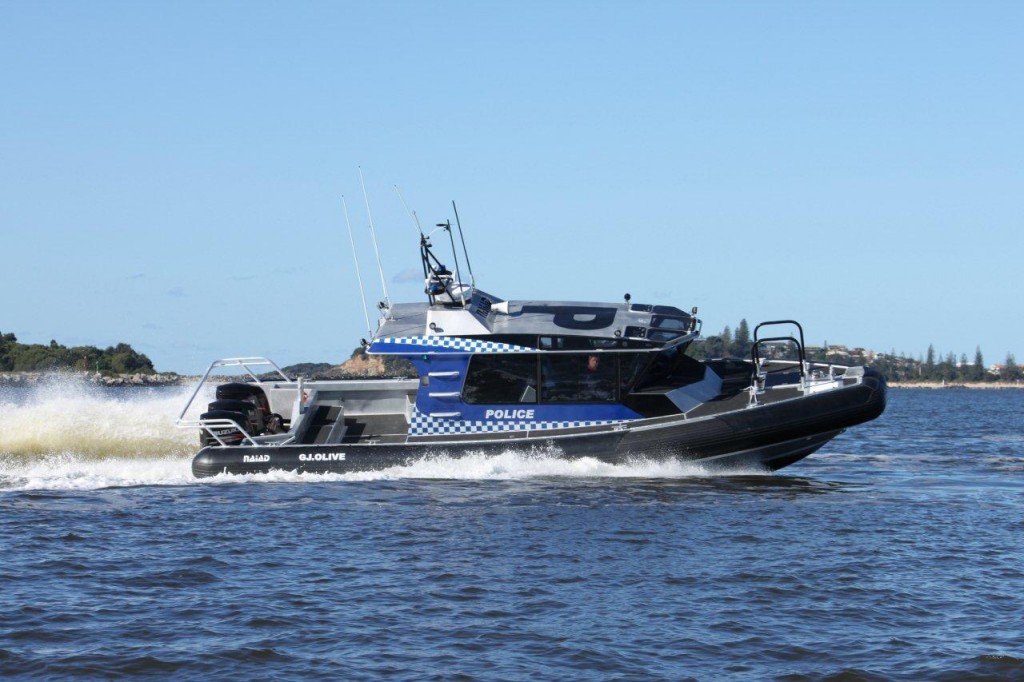 Queensland Police Service Water Police take drug testing to the waterways
Minister for Police and Minister for Corrective Services, the Honourable Mark Ryan MP, today announced a trial of on-water drug testing and enforcement for the Queensland Police Service.
The announcement took place at the South Bank Pontoon, on board the PV Conroy showing the Draeger Drug Test 5000 instruments. 
On water drug testing has been undertaken during joint operations with the Road Policing Unit since 2010.
The QPS trial aims to provide Water Police with the equipment, training and capacity to undertake their own on-water drug testing independent of these joint operations.
The Police Minister said that with increasing numbers of vessels on the waterways, it is important that police and their partner agencies create a safe environment on the water.
"This improved capacity for police to target drug drivers of vessels will allow them to remove these threats to public safety from our waterways."
"Ultimately it is the aim for every water police unit across the state to have a Draeger DrugTest 5000 and relevant water police officers trained in its use," Minister Ryan said.
So far, two Draeger Drug Test 5000 instruments have been purchased for Water Police, and the QPS is in the process of purchasing a third instrument.
Currently, 16 Water Police officers across the state have been trained to use the drug testing equipment.
During the trial, the instruments will be shared between water police stations with 24 metre catamaran vessels: Thursday Island, Cairns, Townsville, Whitsunday, Yeppoon and Brisbane.
The pilot will be evaluated after six months.
Officer in Charge of Water Police Brisbane, Senior Sergeant David Edden said this trial would increase the effectiveness of crime prevention in Queensland, as well as improving safety on the waterways and open sea.
"Alcohol and drugs potentially increase the risk of you having a marine incident, and with this new Water Police capability to test in more places more often, drug drivers of vessels will be caught," Senior Sergeant Edden said.
"Water Police will continue to work with their partner enforcement agencies, Australian Maritime Safety Authority and Maritime Safety Queensland to enhance water safety for the Queensland community."