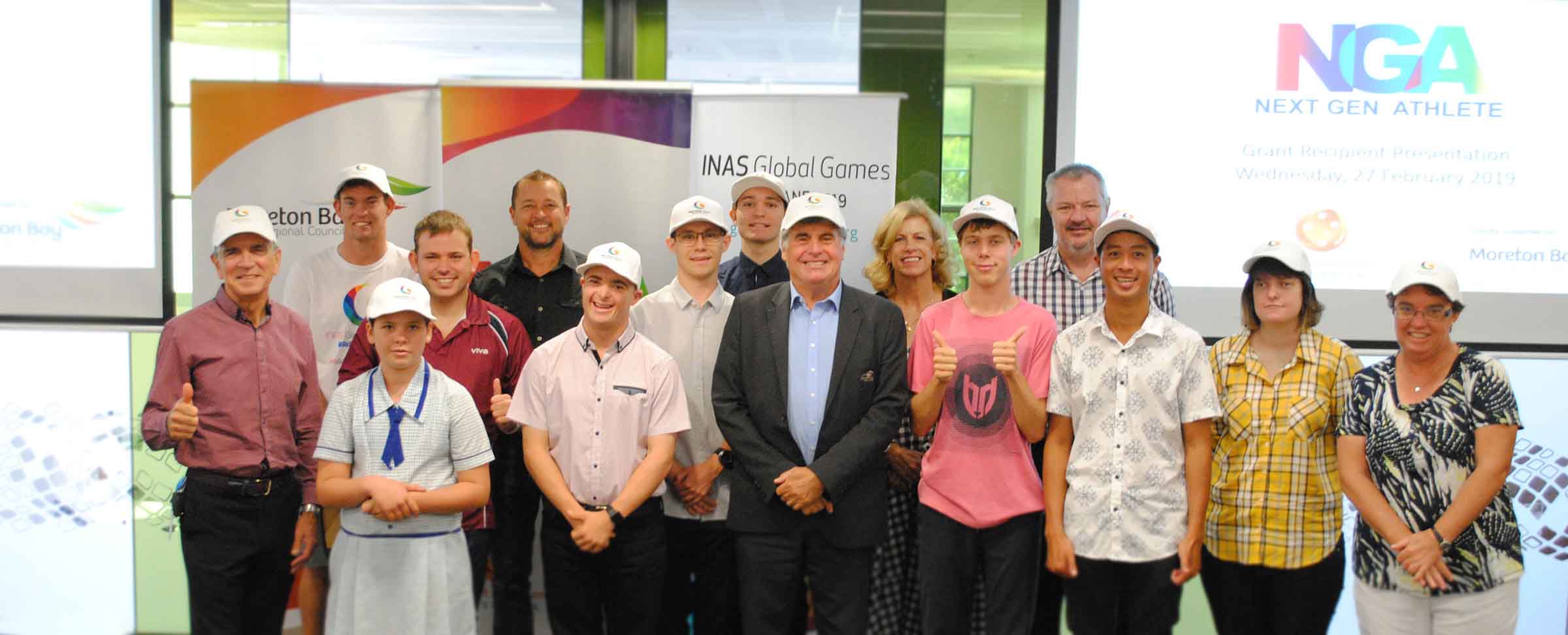 Next Gen athletes set to make waves on the international stage
Australian tennis champion and Burpengary East resident Mitchell James is among 10 athletes to score a grant from Moreton Bay Regional Council today to further their sporting careers.
Council provided $15,000 to the Next Gen Athlete Program to support eligible local athletes with an intellectual impairment to compete at regional, state, national and international-levels.
The program is affiliated with the INAS Global Games which will take place in Brisbane later this year.
Mayor Allan Sutherland and INAS Global Games CEO Robyn Smith presented the grants to the athletes at a function in Caboolture this morning.
"Council takes great pride in supporting athletes of all abilities to reach their personal sporting goals," Mayor Sutherland said.
"We know that sports generate positive outcomes for our youth."
Hosted every four years since 2004, the INAS Global Games involve more than 1000 athletes from over 80 countries. The fifth instalment of the games will be held in Brisbane in October this year.
INAS Global Games CEO Robyn Smith said the Next Gen Athlete Program was helping to support the sporting careers of athletes across South East Queensland.
"It's fantastic to watch these athletes develop and to catch up with them every few years," she added.
Spokesperson for Parks, Sport and Recreation Councillor Koliana Winchester said council was committed to supporting growth in local grassroots sports to help young people pursue their sporting visions.
"I know the entire region will be behind our athletes when the games kick off in 2019 and we hope the support they receive through this program will go a small way to helping them realise those dreams."