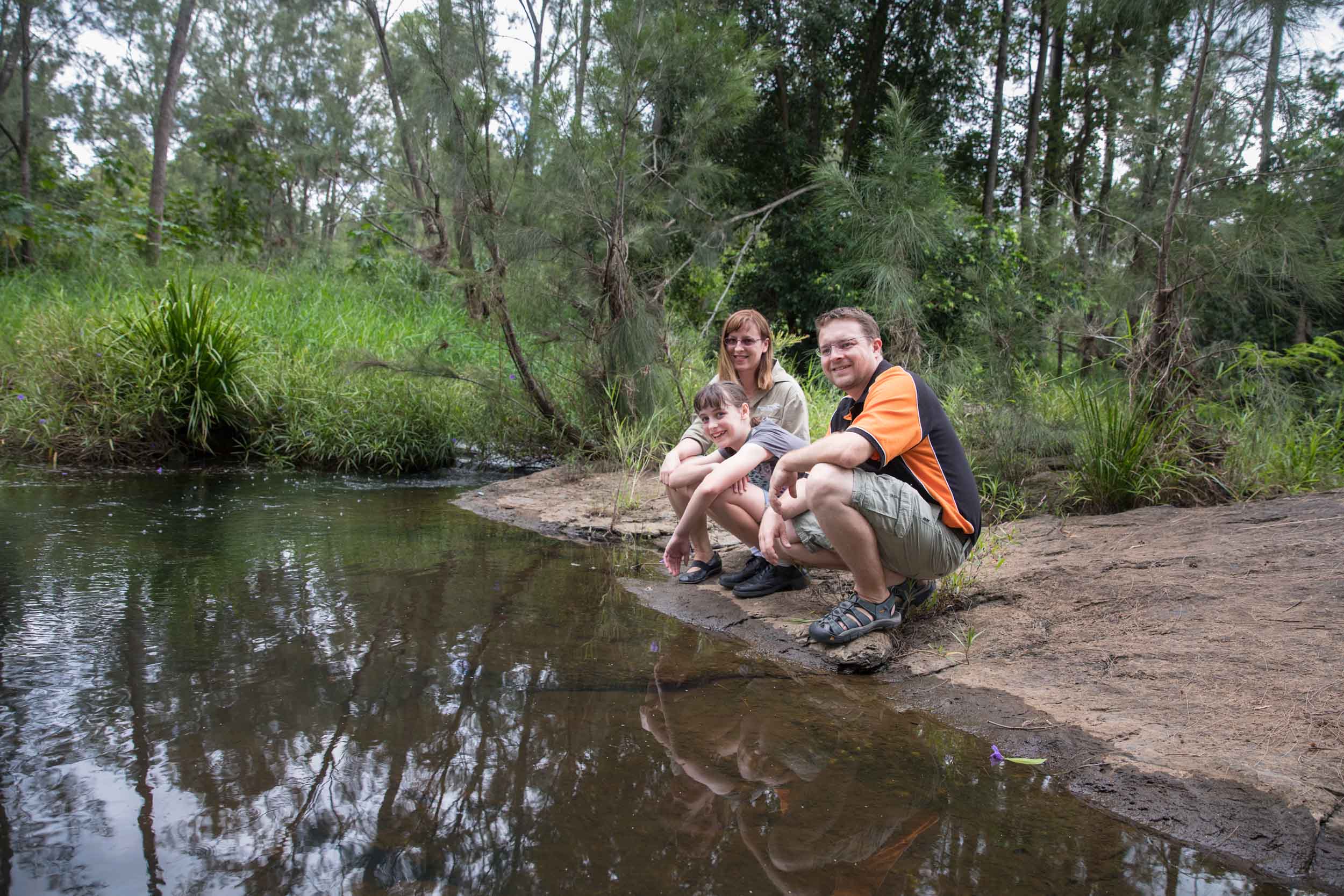 Moreton Bay Regional Council is "Wild about nature"
Let your kids unplug and roam free in the wild with Moreton Bay's 2019 Wild Kids program.
Lifestyle and Amenity Spokesperson Denise Sims said the first session would kick off on 23 February at Kumbartcho Sanctuary, Eatons Hill.
"Facilitated by Journey Outdoors in Nature, kids between the age of 4 and 14 will have the opportunity to discover the natural world," she said.
"This is a fantastic way to get kids from behind the screens to the outdoors to discover our beautiful natural assets.
"Interacting with natural environments is not only a great way for children to get outside, it's also a great way to learn valuable skills including creativity and problem solving.
"If you are curious about all things nature then I encourage you to join in all the fun at these outdoor workshops.
The program is free and runs through to November. Details of the program for the first six months are included below.
Bookings are required and budding environmentalists can book in for as many sessions as they'd like.
For more information head to www.moretonbay.qld.gov.au/events/
Wild Kids event details:
23  February 2019, 9.30am to 11.30am - Kumbartcho Sanctuary, 15 Bunya Pine Court, Eatons Hill
23 March 2019, 9.30am to 11.30am - Caboolture Region Environmental Education Centre (CREEC), 150 Rowley Road, Burpengary
12 April 2019, 9.30am to 11.30am - Osprey House Environmental Centre, 975 Dohles Rocks Road, Griffin
25 May 2019, 9.30am to 11.30am - Redcliffe Botanical Gardens Henzell Road, Redcliffe
22 June 2019, 9.30am to 11.30am - Kumbartcho Sanctuary, 15 Bunya Pine Court, Eatons Hill