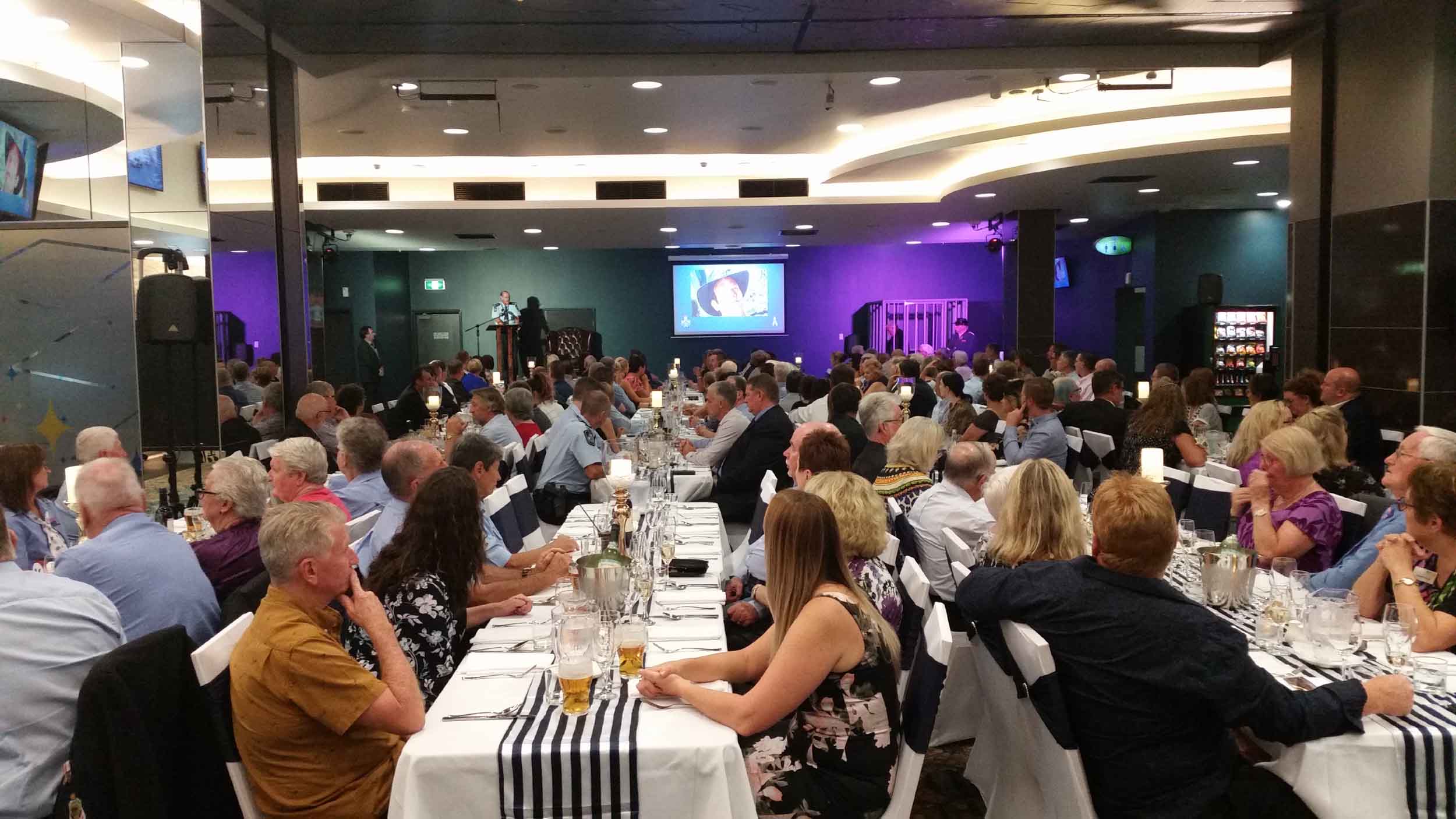 Moreton Bay Community Raises $28,500 for Police Memorial Monument
The plans for the new Caboolture Police Station memorial monument, in honour of those who have fallen in the line of duty, are being put into action with the help of the community.
The Moreton Police District Memorial Gala, held on Monday night, was an opportunity to raise money for the monument and honour the work of Superintendent Michael Brady.
Superintendent Brady introduced the project and explained how the funding would be used. The Police Minister Honourable Mark Ryan MP explained further the overall goal for the North Moreton Police District Headquarters.
Michael Brady has been in the police force since 1982 and in 2018 was awarded the Australian Police Medal. The Gala was an opportunity to recognise his work.
His staff officer, Sergeant Melissa Bicanic, thanked Mr Brady for his guidance and partnership over the past 10 years. She reflected on their achievements made in the community during their service together.  
His wife, Leanne Brady gave insight on his personal life, describing him as not only a committed police officer but a dedicated family man as well.
The goal of the night was to raise $20,000 by the attendees and contributors, which would cover the cost of the monument. Each table was given the opportunity to donate throughout the night.
Together $28,500 was raised, a direct reflection of the community's support and appreciation to those who put their lives on the line daily to serve and protect.
The night was a fitting reflection on the work Superintendent Michael Brady has done in his time on the police force.
A special thanks to Geoff Evans & Staff from Badge Construction, Kelvin Patch & Staff from Caboolture Sports Club, Jess & Cam from Platinum Event Hire, Andrew & Jodie from TrueAU.com.au, and everyone who attended on the night. You made it the success that it was.
Written by 101.5 News Maddie Turner