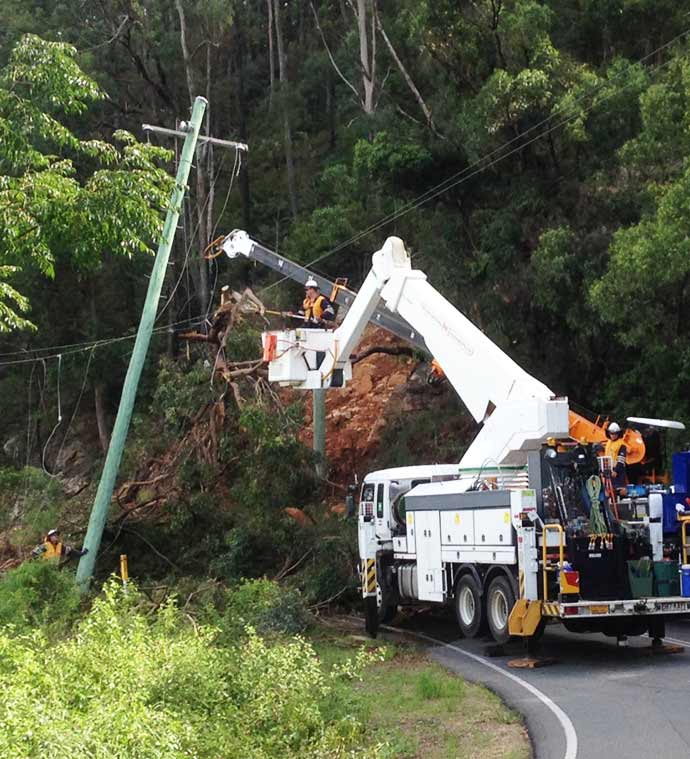 Energex urges extra care during strong winds
Energex has warned that strong winds across South East Queensland have, and may continue to cause power interruptions, and is urging the community to take safety precautions.
Energex's Jeff Philipson said winds of around 100kmh have already been recorded in exposed parts of the region today with forecasters expecting similar weather to continue across the region in the days ahead.
"In the past 24 hours we have restored power to thousands of wind-impacted homes and businesses," Mr Philipson said.
"The worst affected areas have been around the South East's coastal areas as well as Ipswich and Mt Tamborine.
With Energex crews on standby and an emergency team monitoring the situation Jeff said the community can also prepare from a safety perspective.
"Strong winds have the potential to bring down trees and branches which, along with other loose objects, can be carried long distances and into powerlines," he said.
"Residents can help reduce the likelihood of power interruptions by tidying up their yards and securing items that may become airborne during high winds.
"And just as importantly if anyone sees a powerline brought down they should stay well clear and warn others of the danger.
"Our message is clear: If there are powerlines down they could still be live so never go near them, never try to remove trees or debris from around them and call Energex immediately in 13 19 62."